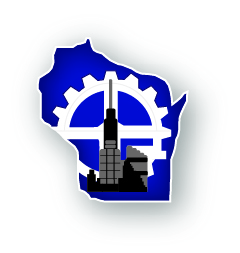 The Milwaukee area real estate market set a record for sales last year with 23,827 total units sold, the latest report from the Greater Milwaukee Association of Realtors shows.
The prior record of 22,445 units sold was set in 2020, according to a previous report. While December is typically a slow month for real estate sales, the report notes year-over-year sales increases were seen across most of southeastern Wisconsin.
While last month's sales were 7.6 percent higher in the four-county metro area — Milwaukee, Waukesha, Washington and Ozaukee counties — sales for the greater region including Racine, Kenosha and Walworth counties were up by 8.8 percent.
For the year overall, sales for the metro area were up 6.2 percent while sales for the greater region up 5.9 percent.
Last year also marked the sixth year in a row that annual real estate sales were over 21,000 units, which the GMAR calls "a sure sign of the market's strength." But the group says the area needs nearly 8,000 more units to satisfy market demand expected this winter.
In December, the area only had enough inventory to match under two months of demand, the report shows, and that doesn't include units with an offer in place. The relatively tight market has been driving up real estate prices, which increased by 11.3 percent over the year for both the metro area and the seven-county area. 
"The price increases we have seen are directly related due to supply constraints and buyer demand … especially in the last five years," the group wrote in its report. "That combined with the demographic surge of Millennial and Gen Z buyers, historically low interest rates, and a growing economy, have all contributed to an historically tight market and rising prices."
Looking ahead to 2022, the GMAR says the outlook is "excellent," though slightly less strong than last year.
See the full report here: https://www.gmar.com/resources/research-statistics/2021-housing-statistics