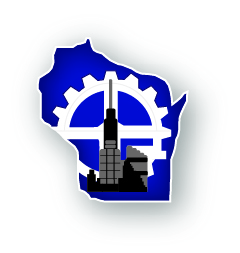 Wisconsin's labor force participation rate has exceeded pre-pandemic levels, according to a report from a liberal UW-Madison think tank.
The report from the Center on Wisconsin Strategy, or COWS, shows labor force participation in the state reached 66.4 percent in February 2022, compared to 66.1 percent in February 2020.
Meanwhile, the state's labor force hit 3.14 million in February, marking an increase of 40,000 compared to February 2020, the report shows. But at the same time, the state's overall employment level remains about 77,000 jobs lower than the pre-pandemic total. These figures differ because the labor force number also includes people who are seeking work.
The report also highlights how certain industries are bouncing back more quickly than others — including some that were hardest-hit by the pandemic. COWS notes the leisure and hospitality industry employment remains 4.2 percent below where it was before the pandemic. But that's after more than half of the workers in this industry lost their jobs in April 2020, report authors note.
By comparison, employment in education and health services as well as state and local government all remain more than 5 percent below pre-pandemic, per the report. Manufacturing employment is only 0.1 percent lower than before the pandemic while construction employment has recovered.
The Department of Workforce Development recently announced the state's unemployment rate reached 2.9 percent in February, tying the state's record low from March 2020.
COWS also argues low-wage workers "need a new 'normal'" as the state economy continues to recover. Report authors say the low unemployment rate "likely provides workers more leverage" to get higher wages and more work, but they say "stronger public policy" can help sustain these changes.
"Strong public health, accessible health insurance, and affordable and high-quality care for kids (with decently-paid providers) are ways that the state can help workers stay on the job in the ever-changing context of this global pandemic," they wrote.
See the report: https://workingwi.org/2022/03/30/february-2022-data-analysis/