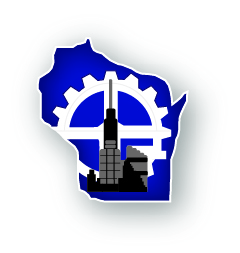 The head of the Urban League of Greater Madison says "help is on the way" for minority entrepreneurs now that construction has begun on the Black Business Hub.
"We have to take some risks, because we know that it is time that significant investments be made with Black and brown people here in south Madison," Urban League President and CEO Ruben Anthony said Friday during a groundbreaking ceremony for the new facility. "It's time for us to bet on Black and brown businesses."
He said the League has raised $17.5 million of its $25 million fundraising goal for the 76,000-square-foot facility, scheduled to open in spring 2023.
Once it's up and running, the Black Business Hub will be providing business planning and expansion grants and loans, while helping forge connections between local startups and investor networks in the state, Anthony said. That's in addition to offering coaching and mentoring, as well as shared services such as marketing and human resources.
A key element of the new facility is the Black Business Hub Accelerator Program, which will provide grants and loans underwritten by the Urban League, culturally relevant technical business support services, and a "place-based network" of Black entrepreneurs, according to the project website.
"Together, we're going to make history," Anthony said. "We're going to build an economic development engine right here in south Madison that will continue to bear economic fruit for multiple generations."
He listed goals project leaders have set out to achieve by 2025, including helping at least 100 businesses expand through the hub, providing at least $3 million in grants and loans, and creating at least 50 full-time jobs within the businesses located in the new building.
Also at the event, Lt. Gov. Mandela Barnes noted "not everybody has the same access to the resources" needed to own and operate a business. He called on attendees to support Black- and minority-owned businesses "not just with your wallets, but also with your voices."
He was joined by Gov. Tony Evers, who said local communities benefit "almost instantaneously" from investments in small businesses.
"Small businesses are more likely to buy their supplies locally, hire locally and give back to their communities," he said.
Watch a video of the ceremony here: https://www.facebook.com/urbanleagueofgreatermadison
See more project details: https://ulgm.org/black-business-hub/ 
–By Alex Moe