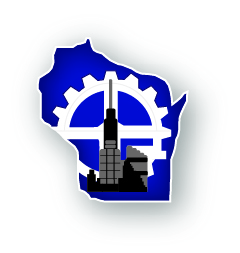 Conservation practices supported by Green Bay nonprofit Farmers for Sustainable Food cut greenhouse gas emissions by nearly 50,000 tons last year, according to the group's first annual progress report.
That's equal to the emissions from 10,737 cars driven for a year, the organization says. Managing Director Lauren Brey says its work will continue to accelerate.
"More partnerships, projects and farmer-led groups are in the works," she said in the report. "Connecting our farmers, food processors, brands, retailers and customers is critical in agriculture's sustainability journey. Every day, our team's top priority remains finding ways to best support farmers in their conservation goals and help them succeed."
Farmers for Sustainable Food was formed in 2016 as the Dairy Strong Sustainability Alliance, but rebranded to its current name in 2021.
The report shows the group of food system partners grew from 14 members in 2020 to 40 last year, and currently partners with six farmer-led coalition groups around the state. Its activities help support 231 farmers covering nearly 300,000 acres and 244,000 livestock, the report shows.
Along with the greenhouse gas emissions reductions, conservation efforts conducted by these farmers reduced the amount of sediment leaving their farm fields by 106,846 tons — equivalent to over 10,000 dump trucks full of soil.
And the farmers have prevented 330,471 pounds of phosphorus from leaving their fields. The report notes one pound of phosphorus that reaches a body of water can feed 500 pounds of algae, which can reduce biodiversity and release harmful toxins.
These figures were gathered through an annual survey of farmers participating in partner organizations. The survey found practices being implemented include soil sampling, nutrient management programs, cover crops, reduced tillage and no-tillage programs, buffer strips surrounding fields and much more.
See the full report: https://farmersforsustainablefood.com/wp-content/uploads/2022/09/2021_FSF_Progress-Report_digital-final-9.21.22.pdf 
–By Alex Moe