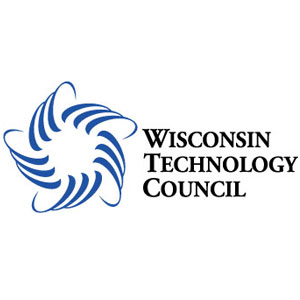 Experts say detailed facility mapping and gunshot detection technology can help first responders react more effectively during a crisis.
Joe Hanson, regional director of sales and implementation for the Critical Response Group, discussed the organization's "geo-spatial" mapping service yesterday during a Wisconsin Technology Council luncheon in Madison. By combining aerial imagery with a verified internal floor plan, these maps provide an up-to-date navigational tool for law enforcement and others during emergencies such as school shootings.
He explained this tool helps those in charge determine where resources and personnel should be deployed in the midst of chaotic situations.
"You could have 20 agencies showing up — in Milwaukee, probably more than that," Hanson said. "I don't need everyone going inside the building to the point of friction … It's a very complicated dance between a lot of people who don't always work together. And that's why those maps are so important."
This technology has been deployed at over 400 schools in Wisconsin, he said. Other clients of the New Jersey company include hospitals and manufacturers.
Another panelist, Shotspotter Director of Security Solutions Paul Mascari, gave an overview on the California company's gunshot detection system. The company builds an array of sensors around a building or area — ranging from the size of a K-12 school up to an entire city — that can identify the precise location where a gun was fired in the area.
The system then sends the information to the client as well as the local law enforcement agency. Mascari said the company guarantees that will occur in 60 seconds or less. Last year, the company issued about 250,000 alerts in the 800 square miles it covers for 130 customers, and had an average response time of 42 seconds, he said.
"Obviously we have a big presence in cities that are plagued by gun violence, and certainly that's going up," he said.
He noted over 250 mass shootings have occurred in the United States so far this year, but added neighborhood gun violence is on the rise as well.
The discussion also touched on the recent high-profile example in Uvalde, Texas, where 19 children and two teachers were killed during a mass shooting at an elementary school. While the discussion didn't delve into the specifics of that situation, West Allis Police Chief Patrick Mitchell said the safety and wellbeing of innocent civilians must be prioritized over that of the responding officers.
"Time is of the essence, and … as I deconstruct what occurred there, I don't think you would see that occur in this state," he said. "We would press the issue and go in for those that are still alive."
While yesterday's discussion briefly hit on other technologies being explored by school districts and others, such as bullet-resistant tables and whiteboards, Mitchell said "you probably are better off spending your money elsewhere."
"You're better off investing in keeping people out and having teachers have the ability to lock themselves in," he argued. 
–By Alex Moe