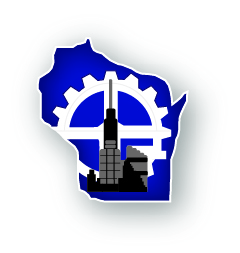 A supply chain specialist warns the United States will be "in a world of hurt" if semiconductor production coming out of Taiwan is disrupted.
Rosemary Coates, founder and executive director of the Reshoring Institute, discussed logistics trends yesterday during a webinar hosted by the Metropolitan Milwaukee Association of Commerce's World Trade Association.
She said new U.S. semiconductor plants are being built in Ohio, New York, Texas, California and Arizona in order to "reduce the vulnerability that we have right now" in the global semiconductor industry. According to most estimates, Taiwan currently produces more than 90 percent of the world's most advanced semiconductor chips, which are used in a wide variety of technology including computers, vehicles and military applications.
"Because of the geopolitics with China, Taiwan is in a vulnerable position," Coates said. "So it's really important we rebuild the semiconductor industry in the U.S."
Coates noted the percentage of semiconductors produced in the United States has fallen from 40 percent to just 12 percent in the past 20 years. And she added most of the chips produced domestically are "fairly low level" in terms of sophistication.
She also stressed the importance of the CHIPS and Science Act, which aims to boost the U.S. semiconductor industry. She argued "that is incredibly important" as the country is "vulnerable not only in our everyday consumer products, but also in high-tech defense products."
This vulnerability has been exacerbated by the conflict in Ukraine, as the eastern European country produces two-thirds of the world's supply of neon gas, which is required for semiconductor production.
Along with the efforts to boost this industry, Coates also discussed the shift toward "reshoring" of manufacturing more broadly, both in the United States and around the world. She explained the "mood of America has changed" around importing for a variety of factors, including pandemic supply chain disruptions, instability in the global economy and the impacts of tariffs.
She said the 301 tariffs on Chinese imports to the United States were meant to help support domestic production by raising the cost of these imports. But Coates explained the tariffs largely just resulted in higher costs being paid by U.S. consumers. 
–By Alex Moe