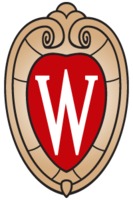 An expert with the investment management firm Neuberger Berman predicts federal officials will be largely successful in limiting inflation next year.
Brad Tank, the New York firm's chief investment officer and managing director, discussed this and other financial trends during a recent UW Now livestream hosted by UW-Madison's Wisconsin Alumni Foundation.
Tank, a UW-Madison alumnus, said he expects inflation to "hang around for a while," remaining above 4 percent around the middle of 2023 and above 3 percent by the end of next year.
"The Fed will be successful at containing inflation," he said. "Inflation is headed lower. When do we get to 2 percent? It's probably a 2024 event. Plenty can happen between now and then."
He explained inflation is likely to persist due to factors that coincided with COVID-19 but were somewhat "cloaked" by the pandemic. A big part of that equation, he said, is the demographic shift affecting workforces for major world powers including the United States and China.
"Probably the most important global demographic is the rapid aging of the Chinese workforce," he said. "The factory for the world, the lowest cost manufacturer — no longer the case. And that economy is undergoing some pretty massive changes."
He noted no other country seems ready to step into that role of providing cheap labor at such a large scale.
Tank said the green energy transition will continue to affect global prices, noting that change along with the ongoing conflict between Russia and Ukraine will play a major role in the inflation picture.
"Barring technological breakthroughs — and there will be some along the way, clearly — the cost of energy … in all likelihood will go up," he said. "That is a big deal, because post-industrialization, late 1800s, one constant factor in the global economy is the cost of energy inputs has relentlessly gone down. That's over."
He also touched on the "widely forecast" recession that's expected to arrive next year, noting "it's probably a good bet that we get it." Still, he said next year's expected slowdown probably won't be as painful as earlier recessions.
Watch the full webinar here: https://www.youtube.com/watch?v=2De6cMKfir8 
–By Alex Moe