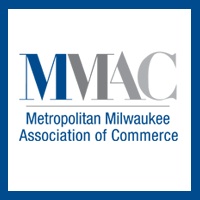 The head of research for the Metropolitan Milwaukee Association of Commerce says regional economic trends are "a bit mixed of late."
"There certainly are negative factors in the economic environment — high consumer price inflation and rising interest rates — but to this point they have not had a strong negative effect on local job markets," MMAC Vice President of Economic Research Bret Mayborne said in the group's latest report.
Thirteen of the 22 economic indicators the group tracks showed improvement over the year in September, marking a slight improvement from the 12 positive indicators in August.
Milwaukee saw a 19.3 percent year-over-year increase in manufacturing production workers' hourly earnings in September, which Mayborne notes is "well over" consumer price inflation. The annual inflation rate was 7.7 percent in October, slightly below September's rate of 8.2 percent.
Meanwhile, the MMAC report also highlights an 18.3 percent decline in metro area home sales in September. That's the sixth consecutive year-over-year decline.
Metro Milwaukee jobs averaged 849,300 in September, which is 1.9 percent above the previous year's figure, the report shows. That's just above the 1.4 percent increase seen in August.
The rising job figures were driven by year-over-year job gains in seven of the region's 10 major industry sectors, according to MMAC's figures. The largest increase — 10.3 percent — was in construction, mining and natural resources. The largest decline was seen in the financial activity sector, which had 3.4 percent fewer jobs compared to the previous September.
And while Milwaukee manufacturers continue to add jobs, MMAC notes that's occurring at a slower rate. The 1.1 percent increase in September was the 18th consecutive month of job growth for manufacturing, but it's the smallest increase since June 2021.
Other indicators tracked in the report include traffic volumes at Milwaukee's Mitchell International Airport, new car registrations, mortgages and more.
See the full report: https://www.wisbusiness.com/wp-content/uploads/2022/11/22111MMAC.pdf 
–By Alex Moe