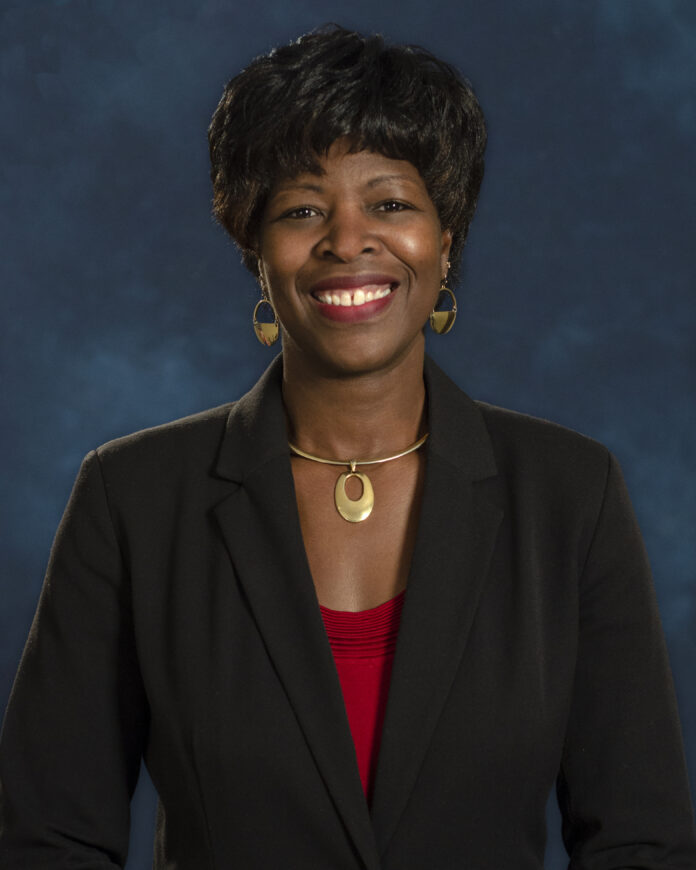 Department of Safety and Professional Services Secretary Dawn Crim says "I have done all that I can" to address delays in licensing approvals given available resources.
Speaking yesterday during a "Newsmakers" interview hosted by WisconsinEye, Crim responded to criticism leveled at the agency during a recent meeting of the Assembly Regulatory Licensing Reform Committee.
"At the end of the day, being short staffed, and our process being a manual one, and some of the complexities of our licenses, sometimes it takes us a little longer than I would like for us to take to get people licensed," she said. "My goal is to provide the level of service that our license holders are looking for, and unfortunately given the resource that I have at hand, it can be challenging."
Marc Herstand, executive director of the Wisconsin chapter of the National Association of Social Workers, spoke about the issue in mid-March during a meeting of the Assembly committee.
"In my 29 years, I've never, ever seen the backlog as bad as it is now," he said. "In the past, I generally received two or three contacts per year, mostly from out-of-state folks having difficulty getting licensed. In the last year or so, it's been one to two a week. So it's been really bad."
He said members of the association have lost out on job opportunities because they couldn't get licensed quickly enough, or were forced to work in lower-level positions while they waited on getting approval.
Crim said she's asked for more funding in the last two budget requests to hire more staff but received less than a third of what she requested on both occasions. At the same time, she noted the agency brings in enough revenue through licensing fees to "provide the level of service" that's being demanded of the agency.
"My challenge is I'm not able to use the fees that our customers pay to provide the service," she said. "I have to give those dollars to the Legislature, to the state, and then request back using what's available to me. We bring in enough dollars. I should be properly staffed to provide the level of service and [resources] that our customers require."
DSPS has received criticism over licensing delays from lawmakers and other organizations such as the Wisconsin Institute for Law and Liberty. WILL Policy Director Kyle Koenen said last month the agency "must get a grip on this backlog," noting delays of weeks or months prevents workers from earning a living.
And Rep. Shae Sortwell, who chairs the Assembly Regulatory Licensing Reform Committee, more recently slammed Gov. Tony Evers' handling of the agency.
"Between horrendous customer service and not approving provisional licenses or psychology
exams, it is clear that there are some serious problems going on with the Governor's
administration of DSPS," the Two Rivers Republican said. "Wisconsin healthcare and mental health workers are waiting months (or more) to be able to provide care to our state because the Governor can't get his department in order."
As the head of DSPS, Crim acknowledged that "all eyes are on me."
But she argued that "I am a very, very small part of the responsibility piece to it … My job is to make the appropriate requests, bring in the resources, and then deploy them appropriately. I've done all that I can given my circumstance."
Newsmakers host Lisa Pugh noted during yesterday's interview that DSPS has seen a "considerable increase" in the number of processed applications in recent years. She said the agency processed about 57,000 applications between 2013 and 2015. That number rose to around 122,000 for the period between 2019 and 2021.
Crim said when she joined the agency in 2019, she was looking for "systemic solutions" to improve the agency's operations.
"I have the moneys coming in. I've asked to use them. If they simply would let me use the fee dollars we have coming in, I would be able to solve the challenges that we face," she said.
Watch the full interview here: https://wiseye.org/2022/04/18/newsmakers-a-conversation-with-dsps-secretary-dawn-crim/ 
–By Alex Moe