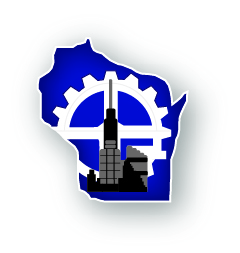 A new report from a UW-Madison think tank shows wage growth in the past two years has helped to close some of the state's "pronounced racial and ethnic disparities."
The "State of Working Wisconsin" report, from the progressive policy-focused Center on Wisconsin Strategy, shows the strongest wage growth by percentage was seen for Black women in the state between 2019 and 2021.
While wages were up 14 percent for Black women in the state, Black men's wages were 2.9 percent higher. Wages for Hispanic women were up 4.2 percent over the two-year period and wages for Hispanic men were 5.2 percent higher. Meanwhile, white women's wages were up 9.1 percent while white men's wages fell 2.3 percent.
Still, white men in the state continued to have the highest median wages in 2021 at $23.11 per hour. Median wages for other groups were: $17.68 per hour for Black men; $17.12 for Hispanic men; $20.81 for white women; $17.17 for Black women; and $15.51 for Hispanic women.
"The state's ethnic and racial wage gaps remain substantial, but have diminished slightly over the last two years," report authors wrote.
They point to two explanations for the strong wage growth seen in the past two years: sustained economic growth preceding the pandemic "finally" showing up in workers' paychecks; and COVID-19 shutdowns displacing low-wage workers more than those with higher incomes. That includes workers at restaurants, bars and hotels.
"Median wages rose during the shutdowns because lower wage workers lost their jobs," they wrote. "This likely also explains part of the dynamic in wage growth in 2020. As lower wage workers returned to their jobs in 2021, this compositional impact has faded."
The report also highlights record-high employment levels in Wisconsin, and explores the impact of the state's aging population on the workforce.
"Employers' difficulty in filling jobs is not about Wisconsinites being dependent on government handouts," report authors argue. "It is about the workforce shrinking as more age out of work than come into it. This shift is especially acute in the state's rural counties where the aging workforce is most concentrated."
See the full report: https://workingwi.org/
–By Alex Moe