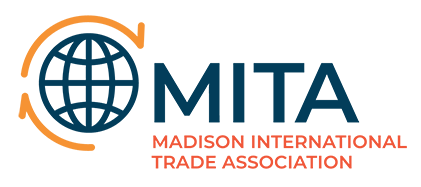 A trade compliance expert with Rockwell Automation is urging businesses to be diligent and careful as they navigate the web of international sanctions.
Claudia Wolske, global export manager for the Milwaukee-based company, explained that Russia's invasion of Ukraine in February upset the international trade arena.
Sanctions leveled against Russia, their resulting impacts, as well as pre-existing trade issues with China were all discussed yesterday during an event in Johnson Creek, organized by the Madison International Trade Association and International Credit Executives.
"Currently there is over 30 countries that have implemented sanctions against Russia," Wolske said. "So if your organization has multiple jurisdictions — if you have legal entities in the EU, in Canada and other countries — you have to be mindful of that."
She noted Rockwell is one of more than 600 companies that have suspended operations in Russia or otherwise left the country following its aggression against Ukraine.
Ngosong Fonkem, a Milwaukee-based trade compliance lawyer with the Chicago law firm Page Fura, highlighted a three-pronged approach to recovering from or preventing trade disruption. This strategy involves anticipating possible impacts of global shifts, conducting data analysis as part of a cost-benefit analysis, and ultimately responding in a way that mitigates disruption.
Fonkem described a "seismic trade shift" that's significantly disrupting global trade flows on a global scale. He expects that complication to continue for the foreseeable future, "in light of the current geopolitical tensions as well as the ongoing trade tension between the U.S. and China for global leadership" in economics and technology.
"I believe that any company or business that operates within this … complex global trade environment must have a plan on how to manage global trade risk," he said.
Wolske also noted 80 percent of all Russian banks have been sanctioned, and urged attendees to determine which banks they're using to avoid running into any compliance problems.
She suggested monitoring and screening all banks used for payments to vendors and for payroll, reviewing and approving all payments to various government entities, and continuously monitoring changes to the global regulatory landscape.
Fonkem was the featured guest on an episode of "Talking Trade" in September 2021. Watch the video here: https://www.wisbusiness.com/2021/talking-trade-with-attorney-ngosong-fonkem-of-law-firm-page-fura/
–By Alex Moe