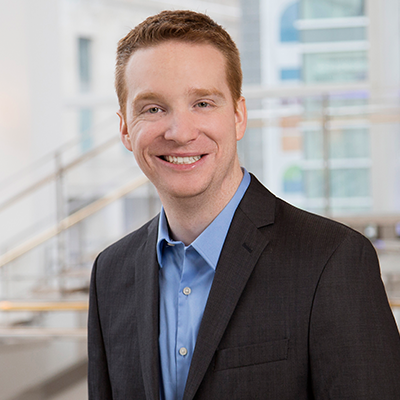 RedFox AI co-founder and CEO Nick Myers wants to eliminate the stress and uncertainty associated with self-administered at-home medical care.
Myers, a cancer survivor who was diagnosed with leukemia as a child, drew upon his own experiences in developing the RedFox Digital Guide. This conversational artificial intelligence program is designed to answer questions and walk patients through the process of administering their own medical treatments or using an at-home medical device.
"Anybody who is using any type of home health care — at-home test, medical device, even if you've got a prescription and need questions answered — I never want anybody to have to experience that stress from having a lack of information," he said. "I saw what that was like, I know what that feels like. And if we can fix that problem entirely, I can go to bed easy from here on out."
In a recent interview, Myers explained he struggled with taking oral chemotherapy medications as a 7-year-old cancer patient, leaving his parents with the challenge of giving him at-home injections every few weeks. He said the memory that "really ignited what we're doing now" occurred in 2003, the first time his parents had to administer the therapy.
"I'll never forget this look of terror that formed over my dad's face in that moment as he was about to give me the shot," Myers said. "Just overcome with the stress of the situation and not wanting to screw it up, he forgot what angle to give me the shot at."
He said his parents had received minimal training — only 20 minutes or so — on how to give the injections, and it took nearly an hour of navigating the hospital's phone system to get their questions answered.
Early in 2021, Myers was reflecting on this experience and decided he wanted to help other people avoid going through the same challenges. The startup company he co-founded in 2019 had been working with businesses to implement AI voice assistant applications but has since pivoted to focus its efforts on bringing the RedFox Digital Guide to the health care field.
After conducting some market research and identifying a need for this technology in the at-home care space, RedFox AI launched the application late last year. Since that time, company leaders have been developing their sales strategy and meeting with at-home medical testing providers to expand their customer base.
"A lot of chat bots don't have a high degree of intelligence, where our AI does," he said. "You can start talking with the RedFox Digital Guide and get all this information and support."
Myers said providers that offer the web-based application also get "a vast amount of data" they can use to track patients' activity and progress.
While the business is currently targeting at-home testing and medical devices, Myers said the AI system could be used in a variety of other ways, such as providing instructions for setting up consumer products in the home.
"We believe the scalability and applications for our digital guide can apply to so many different situations," he said.
Listen to an earlier WisBusiness.com podcast with Myers: https://www.wisbusiness.com/2020/wisbusiness-the-podcast-with-nick-myers-founder-and-ceo-of-redfox-ai/ 
–By Alex Moe