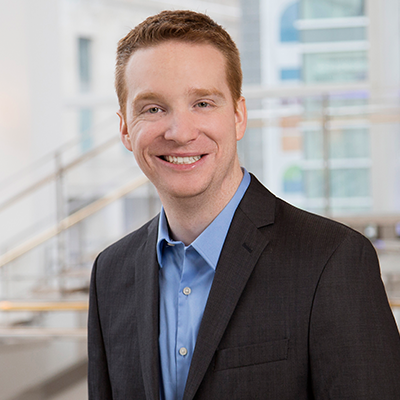 This week's episode of "WisBusiness: The Podcast" features Nick Myers, founder and CEO of RedFox AI.

RedFox AI, a startup company out of Madison, helps other companies leverage the power of AI and voice assistant technologies. RedFox helps businesses through the process of understanding a problem that AI or voice can help solve, and then build custom voice apps for the business.
"We've seen new technologies come out and organizations adopt them, but there's no real strategy behind why they're adopting them and no real problems identified," said Myers. "For us, we always like to start from a high level overview of the brand and get to the nitty-gritty of existing problems that voice and AI can solve."
Myers will be attending the Wisconsin Technology Council's Wisconsin Tech Summit, which has been moved to a digital program after Governor Tony Evers declared a public health emergency. Emerging and young companies will be able to network with firms via a video conference.

"The toughest thing that we're dealing with is education and making sure that people understand how AI or voice work," said Myers. "Even if we don't leave with business, we get our faces in front of these major firms to where if they're not ready now, we can educate them so when they are ready, we'll be the first company that pops into mind for them."
Please note that this interview took place before the public health emergency declaration.
Listen to the Podcast below, sponsored by UW-Madison: