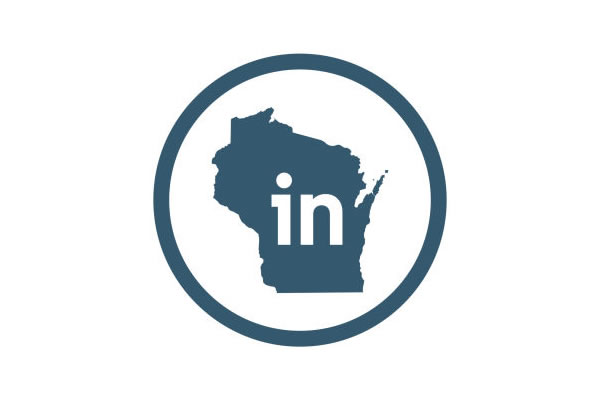 Los Angeles, Silicon Valley, New York and now, Wisconsin. 
"When people think about fintech in the United States, they don't automatically think of Wisconsin, but many very well-known fintech companies and new entrants call Wisconsin home," said Fiserv Inc. Chief Digital and Data Officer Byron Vielehr.
Vielehr opened up the second day of a three-day virtual trade mission hosted by the Luxembourg Chamber of Commerce and the Wisconsin Economic Development Corp. In yesterday's "Future of Banking" roundtable, Vielehr pointed to Wisconsin as an emerging leader in fintech — also known as financial technology.
In 2018, Madison was the third fastest-growing market for tech talent in North America and was adding tech jobs at a faster pace than almost any city in the nation, according to BioForward Wisconsin. Vielehr said fintech companies, such as Connective and Coinage, have been making the move to Wisconsin for access to talent and more favorable economic policies.
Fiserv Inc., a financial services and mobile banking processing provider, is recognized as a global leader in both payments and fintech while being headquartered just outside of Milwaukee in Brookfield.
About 40 percent of card transactions in the U.S. run across Fiserv infrastructure, processing just under $30 trillion of payments and servicing 100 million consumers globally.
"The Great Lakes are drawing greater attention as a growing fintech and banking hub. That's not just Wisconsin but if, you know, look at surrounding states, there [are] lots of companies that are coming here," Vielehr said.
Fintech companies have expanded rapidly since the beginning of the pandemic, as mobile payments and digital banking take the place of cash and brick-and-mortar buildings, he said. This shift will not likely be reversed post-COVID-19 and Wisconsin will be key in continuing this trend.
Fintech, according to Vielehr, is here to stay.
"Having been based in Wisconsin for 35 years, it's been incredible to see the evolution of tech companies here," he concluded. "We've historically been known as a manufacturing powerhouse, and I think we're now equally becoming known as a technology powerhouse."
-By Addison Lathers
WisBusiness.com