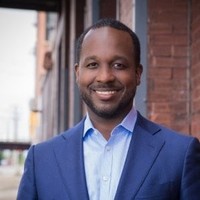 This week's episode of "WisBusiness: the Podcast" features Elmer Moore Jr., executive director of Scale Up Milwaukee, and Elizabeth Cizinsky, the group's program manager.
This economic development initiative of the Greater Milwaukee Committee aims to support business growth in the region, holding a number of events and business accelerators. In the interview, they explain how their efforts in the area are balancing stability with continued growth, in light of the challenges of the past year.
Cizinsky also gives an overview of the group's Growth Accelerator program, which is relaunching with a largely virtual format this year.
Listen to the podcast below, sponsored by UW-Madison: