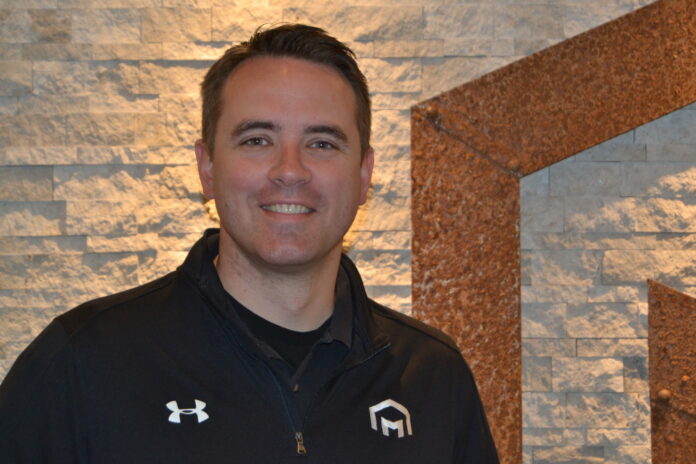 The latest episode of "WisBusiness: the Podcast" features Chad Lawler, executive director of the Madison Area Builders Association, and John McKenzie, a developer, philanthropist and owner of the McKenzie Apartment Company.
In this week's podcast interview, they discuss a planned regional youth workforce center being launched by the Boys and Girls Club of Dane County in partnership with MABA.
"The Builders Association is going to have an extensive curriculum — in classroom and hands-on — to expose kids to all the in-demand trades. Carpentry, electrical, HVAC, plumbing, welding, that sort of thing," said McKenzie, who purchased and donated the building that's being used for the center.
Along with trade skills, the center will have programs related to entrepreneurship, marketing and finances. The building will also host the local corporate offices of the Boys and Girls Club.
Lawler (pictured here) explains the construction industry is struggling with a serious workforce shortage, with more than 8,000 open construction-related jobs in the state even before the pandemic. 
"It's gotten worse at times, it's improved, but in general it's consistent where there's a need for individuals to come in," Lawler said. "And if there's a way that we can do that by changing our demographics, diversifying, being more inclusive as an industry, I think that's even a better way to do it." 
Listen to the podcast below, sponsored by UW-Madison: