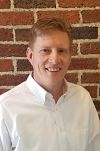 This week's episode of "WisBusiness: the Podcast" is with Brad Bodden, co-manager for Wisconsin Investment Partners.
This angel investor network was founded in 2000 and currently includes more than 100 investors. Members have collectively invested in more than 75 companies, and have invested between $3.5 million and $4 million annually in the past five years.
Bodden discusses the Investor Intros track at the upcoming Early Stage Symposium, being held Nov. 3-4 in Madison. The annual event is hosted by the Wisconsin Technology Council and gives entrepreneurs several opportunities to pitch their ideas and meet with potential investors.
"We generally invest at the pre-seed or seed-stage rounds to start with, and the Investor Intros are very beneficial for us," he said. "A lot of these intros that are done are for companies that quite frankly are not ready to be invested in yet, but that direct contact makes a difference for them, so that we can help them prepare for that time when they are ready to be invested in."
He also gives his perspective on how the pandemic has impacted the state's investment ecosystem, with a focus on early-stage angel investment. He explained that particularly in the early stages of the pandemic, many entrepreneurs were coming up with ways to address secondary impacts of the pandemic such as enabling touchless interfaces and other innovations.
"It wasn't always the direct impact of the consumer, but ways that entrepreneurs have figured out that we need to adjust our lifestyles right now," he said. "To see them work as quick as they did and put things in place, it's just an impressive environment." 
Listen to the podcast below, sponsored by UW-Madison: