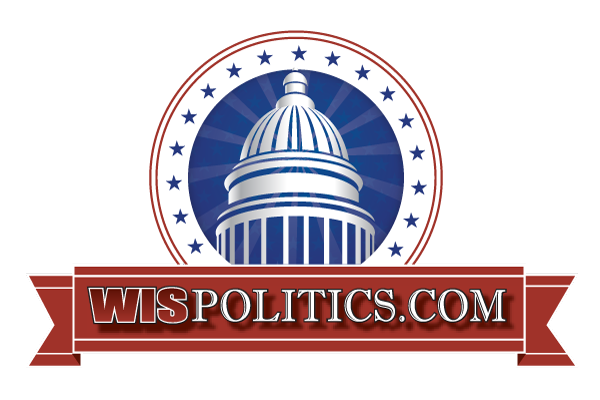 — A recent study from UW-Madison researchers draws a connection between declining crop diversity and dwindling bumble bee populations in the Midwest.
Previous research has shown that the number of different bumble bee species in the region has decreased over the past century as more land has become dedicated to farming. The new study shows that most native bumble bee species across six Midwest states saw population declines while the average number of different crops grown in those areas also decreased.
Bumble bees, along with other types of bees and insects, play an important role in pollinating various plants including agricultural crops, which make up a major portion of Wisconsin's economy.
As scientists around the world have documented declining bee populations, many have raised the alarm about potential impacts on the sustainability of cultivated food sources.
"Our findings suggest that insect conservation and agricultural production may be compatible, with increasing on-farm and landscape-level crop diversity predicted to have positive effects on bumble bees," study authors wrote.
The study, published last week in the journal Ecology Letters, included data from Wisconsin, Minnesota, Iowa, Illinois, Michigan and Indiana. Using multiple historical datasets, the researchers examined 13 native bumble bee species across 535 counties in those six states.
See the full story: http://www.wisbusiness.com/2021/uw-madison-study-connects-lower-crop-diversity-with-declining-bee-populations/
— Efforts to save two Wisconsin paper mills received a boost with an Assembly vote to use American Rescue Plan Act funds to help cooperatives buy the facilities.
Lawmakers voted 63-35 on AB 367, which would allow the Wisconsin Economic Development Corporation to loan Consolidated Cooperative $50 million to purchase the shuttered Verso Paper Mill in Wisconsin Rapids.
The bill also authorizes WEDC to award a loan of up to $15 million to Park Falls Mill Multi-Stakeholder Cooperative cooperative to purchase the idled Park Falls Pulp and Paper Mill in the city of Park Falls.
According to a release from Reps. Scott Krug, R-Nekoosa, and James Edming, R-Glen Flora, the Board of Commissioners of Public Lands will also provide matching loans to the cooperatives.
The loans would have to be repaid by the end of 2024 and the legislation requires private investment to be part of the purchase arrangements.
Three Dems joined majority Republicans in backing the bill, which heads to the Senate.
Gov. Tony Evers included a similar measure in a list of proposals that sought to get GOP lawmakers on board with expanding Medicaid. That would have been funded with part of a $1 billion sweetener the federal government is offering to encourage states to expand the program. Republicans quickly gaveled in and out Evers' May special session on expanding Medicaid without taking up any legislation.
— Evers says "partisan politics" is to blame for the state Assembly not adopting a bipartisan amendment to the bill, after the Legislative Fiscal Bureau in a memo said this use of the ARPA funds may not be allowed.
According to a release, Evers and a bipartisan group of state lawmakers met Monday to develop the amendment, which would have replaced ARPA funding with an appropriation to the Wisconsin Economic Development Corporation in the state budget, among other changes including giving WEDC discretion to make the loans forgivable. The amendment wasn't taken up or adopted, the release shows.
"We had a great meeting where we worked together to address parties' concerns and find consensus on a solution to get resources to Verso and the Park Falls Paper Mills and help support local families, communities, and economies in Wisconsin, so it's pretty disappointing that it seems like those words yesterday from Republican legislators rang hollow," Evers said in a statement Tuesday.
See the LFB memo here: http://content.govdelivery.com/attachments/WIGOV/2021/06/22/file_attachments/1860881/Bewley_LFB%20memo.pdf
See bill details: http://docs.legis.wisconsin.gov/2021/proposals/reg/asm/bill/ab367
See more about the bill in last week's Friday Report: http://www.wispolitics.com/2021/210618wpreport/
— Wisconsin's growing pharma research network spans over 35 locations, increasing treatment opportunities beyond the research hubs of Milwaukee and Madison through telemedicine and state grants, experts said.
"When people think of research, they think of UW-Madison or Aurora in Milwaukee," said Laura Strong, development director at Exact Sciences. "But Wisconsin is building up capacity in places like Gundersen La Crosse and far beyond that."
Strong joined PhRMA Senior Director Peter Fjelstad and patient advocate Paul Westrick yesterday to discuss the scientific and economic impact of Wisconsin's pharmaceutical research during a Wisconsin Manufacturers and Commerce webinar. Sen. Devin LeMahieu, R-Oostburg, also spoke about research-related provisions in the 2021-2023 state budget.
Nearly 500 clinical research trials are currently running in Wisconsin. About half of the trials focus on cancer treatment while the others focus on chronic diseases such as diabetes, hypertension, stroke and heart disease, Strong said. Nearly one in six Americans suffer from a chronic disease, according to the CDC.
"Just thinking that clinical trials are for people without options is a sad place to start," Strong said. "They can be for anyone and even help develop treatments that will improve lives in the future."
The financial burden of traveling to research clinics is a common barrier to participation, said Westrick, who has been a patient in various trials over the past 20 years. In March 2020, the state Legislature passed a bill that created a reimbursement program for cancer patients participating in clinical trials.
Due to the pandemic, some clinics have shifted to a virtual format. Advancements in telemedicine would provide patients more opportunities to participate in studies, Westrick said.
"Wisconsin's in a good place," Westrick said. "There are many trials available, and the extra attention you get as a trial participant is as good, if not better than standard care."
Clinical trials are vital to developing new treatments and to growing Wisconsin's economy, said PhRMA's Fjelstad. According to him, U.S. companies spent $83 billion on non-COVID-related medical research in 2020. PhRMA, or the Pharmaceutical Research and Manufacturers of America, represents biopharmaceutical companies across the country.
The Joint Finance Committee's proposed 2021-2023 budget would increase the state's research and development tax credit by 15 percent, LeMahieu said.
"The increase in R&D credit will draw in more young talent," LeMahieu said. "The increased reimbursement in health care will improve an already strong health care system."
Organizations like PhRMA plan to improve clinical trials by having a more diverse pool of participants and researchers that reflect Wisconsin's population demographics. PhRMA wants to reduce vaccine hesitancy through educating communities about the FDA approval process, Fjelstad said.
— A recent study from the Medical College of Wisconsin suggests that women living in heavily redlined areas experience worse survival rates after being diagnosed with breast cancer.
Redlining is defined as the systematic denial of certain financial services to residents of largely minority neighborhoods by entities such as banks. Federal laws passed in the 1960s made it illegal to deny equal loan and housing opportunities to people based on race, but some large U.S. cities including Milwaukee are still largely racially segregated, in part due to the lingering impacts of redlining in the 1930s.
The MCW study uses mortgage lending bias based on property location as its standard for "contemporary redlining." Researchers used a redlining index based on Home Mortgage Disclosure Act data from between 2007 and 2013, as well as information from Medicare. The study was published this week in the Journal of Clinical Oncology.
Among 27,516 women aged 66 to 90 years with breast cancer, those living in "more heavily redlined" areas had worse survival rates for both all-cause and breast cancer-specific mortality, after controlling for disease and demographic factors.
A release from MCW indicates this relationship could be explained in part by disparities in access to health care and other resources, housing stability, environmental exposures, economic opportunities and other factors.
"Structural racism is a clear upstream driver of cancer disparities," said Kirsten Beyer, associate professor at MCW's Institute for Health and Equity. "Mortgage lending bias is one form of bias that has caused and reinforced patterns of racial segregation in the United States, with many implications for health and well-being, particularly among people of color."
See the study: http://ascopubs.org/doi/abs/10.1200/JCO.21.00112
— The Department of Health Services has announced Wisconsin schools will have access to free COVID-19 testing support during this upcoming school year.
"Until COVID-19 vaccines are available to students of all ages, testing remains one of our best tools to help reduce the spread of COVID-19 in our schools," Gov. Tony Evers said in a DHS release. "This testing program supports schools so our educators and staff can focus on what they do best — teaching our kids."
Schools will be connected to testing partners who will handle on-site COVID-19 testing for teachers and staff, as well as students and families. This federally funded program is voluntary for schools, according to a release, and all testing services will be provided for free.
See details of the K-12 School Testing Program: http://www.dhs.wisconsin.gov/covid-19/testing-schools.htm
— In a recent column published by the Wisconsin Alumni Research Foundation, UW-Madison Prof. Tim Donohue and WARF CEO Erik Iverson call on federal lawmakers to support a bill that aims to boost scientific research.
The U.S. Innovation and Competition Act passed the U.S. Senate earlier this month. And Donohue and Iverson are urging the House to match the Senate bill's "funding levels and broad commitments to diversity and inclusion in scientific research" in legislation of its own.
In their column, Donohue and Iverson also spotlight how research being done in Wisconsin is leading to innovative startup companies being created.
"We are at a critical inflection point. With the right investment from the federal government and partnerships with industry, technologies born in Wisconsin can energize the world. We can win this race, but bold action is needed to be the first to cross the finish line," they wrote.
See the full column here: http://www.warf.org/innovation-and-the-wisconsin-idea/wisconsin-energy-innovation-primed-for-public-and-private-investment/
#TOP STORIES#
# Wisconsin Assembly passes bills restricting food labeling
# Despite drought conditions, Wisconsin corn, soybeans still on track thanks to recent rain
# Madison eyeing more south side properties for land banking
#TOPICS#
# AGRIBUSINESS
– Wisconsin milk production rose in May
# ECONOMY
– South Carolina lands Oshkosh Corp. work that Milwaukee officials sought for Century City
# ENVIRONMENT
– NOAA to designate Wisconsin coastline as national sanctuary
# FINANCIAL SERVICES
– Wisconsin nonprofits can apply for share of $766,000 in humanities grants
# HEALTH CARE
– State to provide Wisconsin schools with free COVID testing next school year
# LEGAL
– Wisconsin bill would tie PFAS grants to lawsuit immunity
# POLITICS
– Wisconsin Assembly to send election bills to Gov. Evers, who is sure to veto them
– Bill to eliminate Wisconsin's personal property tax receives bipartisan support in Senate committee
# SPORTS
– Milwaukee Brewers generate economic impact with return to 100% capacity
# TECHNOLOGY
– Why Church Mutual picked Milwaukee as its urban hub for hiring and tech development
# TRANSPORTATION
– Drivers could get learner's permit at age 15 under bill
– 'Risky behavior' on roads has Wisconsin safety officials concerned
# PRESS RELEASES
<i>See these and other press releases:
https://www.wisbusiness.com/press-releases/ </i>
Stoughton Fair: Returns to Mandt Park with a packed 5-day lineup
EPA: Awards 'Farmer to Farmer' grant to Sand County Foundation