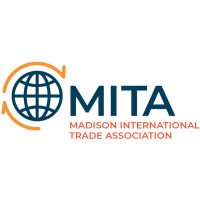 Trek Bicycles, a global company with Waterloo roots, is successfully navigating the trade landscape left by Brexit. But the company's rep says there's still uncertainty ahead.
Brexit is the name given to the U.K.'s departure from the European Union in January 2020. The two entities signed a trade and cooperation agreement on Dec. 24.
Jim Poulton, Trek's finance director for Europe, says the company's largest challenge was looking after staff in the U.K. that were uncertain about their future post Brexit. But Trek hadn't lost any of its team there, he told a Madison International Trade Association virtual event this week.
The challenge lies in the free trade agreement, which isn't free for some of Trek's bicycles. Some bicycle models are subject to a new 14 percent duty between the U.K. and the EU and others are not.
Another challenge for Trek was global carriers ceasing services between the EU and the U.K. for fear that drivers would be stuck at the border. The U.K. customs officers were overwhelmed and paperwork delays impacted shipments earlier this year, Poulton added.
"For some companies, this was all a bit too much in the business-to-consumer side, so some within our industry, companies either paused or just stopped all of their trade with the UK," Poulton explained.
Rose Bikes and Canyon were two companies that made headlines for deciding to lose the U.K. customer base because of Brexit difficulties. Trek is a business-to-business model, such as selling to bike shops, so it didn't have as hard of a time, Poulton said.
"We're still not all the way there, but most of this now is behind us, but there are still complexities in the cross-border movement of products," he said.
WisBusiness.com has a new trade policy page to help you track events, news and developments that affect trade and the economy in Wisconsin and the Midwest: https://www.wisbusiness.com/trade-policy/
-By Stephanie Hoff
WisBusiness.com