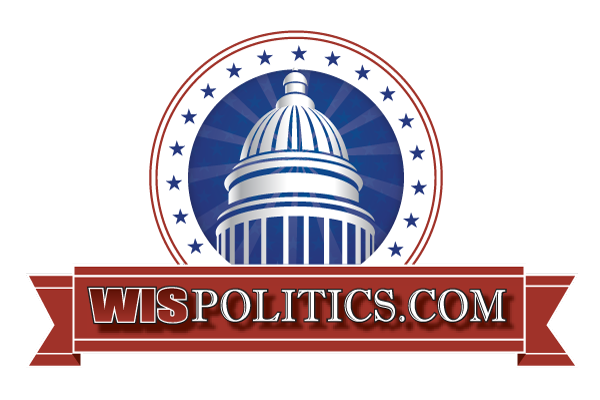 — A rural development expert with the USDA says infrastructure investments and financial incentives could help attract workers to rural communities in Wisconsin.
"Folks want access to the sorts of things in their communities — particularly rural communities — that they can get in higher population communities," said Justin Maxson, deputy under secretary for rural development with the United States Department of Agriculture. "Access to quality health care, high-speed broadband, entertainment, high-quality education."
Maxson was the keynote speaker for yesterday's "Lighting the Way for Rural Prosperity" event, held in La Crosse by WisPolitics.com and Dairyland Power Cooperative. He said rural areas would benefit the most from long-term infrastructure investments aimed at making these regions more attractive to workers.
At the same time, he said federal resources could be used to support employers offering short-term economic incentives to bring people into rural communities.
"I think it's a short-term challenge and opportunity that's going to require both long-term and short-term solutions," he said.
In response to an audience question about USDA support for the arts and creative industries in rural development, Maxson noted that "not every community is a farm community or mining community." He pointed to a recent $3 million grant program, the Rural Placemaking Innovation Challenge, in which the agency awarded funding to several arts organizations across the country.
"I think arts are a really good example of economic development that are about the assets of the place that local residents can enjoy," Maxson said. "I think economic diversity matters a lot. I would also say it requires you to support lots of entrepreneurs, because they are usually secondary, tertiary small businesses that come up around the arts economy."
He said local assets such as a loan fund, entrepreneurial education and financial education can support efforts to foster diversity in rural economies.
Maxson also discussed an initiative from the Biden administration called StrikeForce 2.0, which will provide full-time staffing to help rural communities navigate federal economic development resources. A pilot program is launching this fall in eight states, though the specific states have yet to be selected.
"We would be the staff funnel that helps communities develop strong applications, figure out what applications they should be applying to, and be supportive of those local partnerships," he said.
— Gundersen Health System has been relying more on telehealth services amid the pandemic as it seeks to broadly improve community health.
Nathan Franklin, director of external affairs for Gundersen Health System, explained the system's approach to providing care as part of the "Lighting the Way for Rural Prosperity" event yesterday.
Franklin described the system's three-pronged mission of providing quality health care, improving community health and wellness and reducing the financial burden of health care. He noted telehealth plays a role in that effort by reducing the time involved getting to a health care provider.
"It's a huge initiative we're working on; we've been working on it for some time," Franklin said. "There's always been limitations, and the pandemic kind of blew the door off some of those limitations and made it necessary."
In 2019, about 0.2 percent of Gundersen's appointments were done through telehealth. That number jumped to 30 percent during the peak of the pandemic, and has held at about 10 or 15 percent since then, Franklin said.
Aside from telehealth, he said Gundersen has been developing wellness programs, housing initiatives, healthy food programs and other efforts.
"The theme there is a deeper, more holistic approach to our neighbors, and our neighborhoods and communities across our upper Midwest service area," he said. "It's not just a patient sitting with a doctor. It's a patient having the resources to maybe not have to go see that doctor in the first place."
— Also during the rural prosperity event, Thomas USAF Group President and CEO Thomas Kimsey emphasized the key role that hospitals play in rural communities.
The group manages a portfolio of about $100 million in loans annually, with a focus on the Small Business Administration and United States Department of Agriculture lending space. Thomas USAF Group is currently involved with a project in Lafayette County where a hospital is being replaced with an updated facility.
"A perfect example of how the programs are used, specifically here in Wisconsin, of how you can go into the community, build a new replacement hospital, a new modern hospital that's so desperately needed in many communities across rural America," he said.
Without a local hospital that's able to address the health needs of rural residents, Kimsey said communities quickly start to see an exodus of jobs and young professionals, leading to a decline of the community overall.
"Health care is critical, and unfortunately a tremendous amount of hospitals close across this country," he said. "We've seen a tremendous amount in Georgia, in Texas, you may have seen some here as well. But once that goes, there goes your community."
— The event's morning session featured a presentation by Brent Ridge, president and CEO of Dairyland Power Cooperative on the future of energy in Wisconsin, followed by a panel discussion on "Strategies and Best Practices to Propel our Rural Businesses and Workforce."
Watch the video of the morning session here: https://youtu.be/K0cco_2f9t

The lunchtime program featured a Q&A with Justin Maxson, deputy under secretary for rural development at the United States Department of Agriculture and a discussion with Thomas Kimsey, CEO, Thomas USAF Group, an expert on rural development lending.

Watch a video of the lunch program here: https://youtu.be/0w-vKGnbQs0

The afternoon program featured a panel discussion on "Foundations of Rural Development – Broadband, Education & Health Care."

Watch the video here: https://youtu.be/3jCgVBH3NOs
See the entire video playlist here: https://www.youtube.com/playlist?list=PLq_IBsfIEDhDPfYyjlBLT7OyGZ0nKjQz3
–By Alex Moe