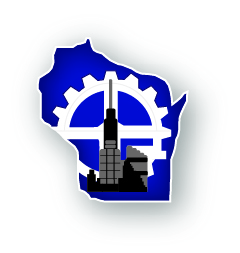 Wisconsin's unemployment rate remained unchanged in September at 3.9 percent, the latest figures from the Department of Workforce Development show.
DWD's report provided the first look at jobs in the state since expanded federal unemployment benefits ended early last month.
GOP lawmakers and business groups including Wisconsin Manufacturers and Commerce had been calling for Gov. Tony Evers to end those benefits earlier, arguing the extra income was incentivizing people not to work amid the ongoing workforce shortage.
Scott Hodek, section chief of the DWD's Office of Economic Advisors, said the data for September don't show an increase in job growth or the state's labor force following the expanded benefits ending. During a briefing with reporters yesterday, he noted other states that ended the benefits early haven't experienced "any kind of labor force or jobs surge" either.
Wisconsin's unemployment has held at 3.9 percent for the past six months, and remains below the national rate of 4.8 percent for September.
Hodek said the total number of nonfarm jobs in Wisconsin remained "relatively flat" between August and September, but added the state's employment total has rebounded to 96 percent of the February 2020 pre-pandemic peak.
While manufacturing jobs in the state have risen above the level from early 2020, the leisure and hospitality sector is seeing a slower recovery as bars, restaurants and hotels struggle to recoup pandemic job losses.
"It's important to note that from September 2019, it's still down about 19 percent," Hodek said. "This industry was hit very hard during the pandemic, as I think we would all expect, and it's still trying to hire back quite a few people."
WMC President and CEO Kurt Bauer said he's heard anecdotally from member businesses that job applications have "gone up slightly" since Labor Day, but points out that DWD's jobs board currently has more than twice as many openings posted than resumes from people actively seeking work.
"That really encapsulates the situation we're in," he said in an interview yesterday.
Despite the expanded federal benefits ending, Bauer argues that other government benefits such as direct stimulus payments, enhanced food stamps and child tax credits are continuing to "incentivize people to stay out of the labor force." He also highlighted the state's demographic challenges, noting that "we just don't have enough people" for Wisconsin's current and future labor market.
See the DWD release here: https://dwd.wisconsin.gov/press/211021-september-state.htm
–By Alex Moe