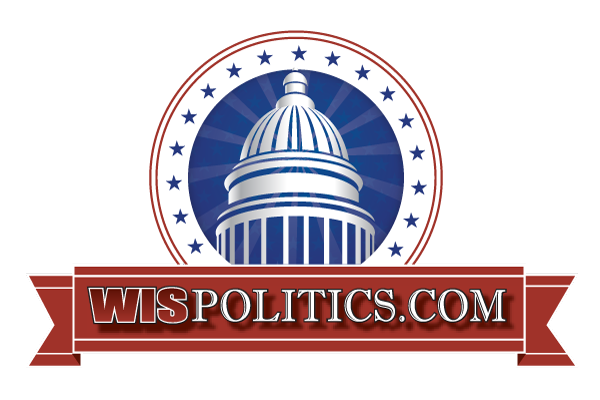 — The first graduate of a rural residency training program for OB-GYN doctors says her experience over the past four years will shape her future approach to clinical practice.
Dr. Laura McDowell is set to complete the nation's first rural residency program for OB-GYN doctors on June 24. According to a release from UW Health and the UW School of Medicine and Public Health, this rural residency program was created in September 2016 to help address a mounting shortage of obstetricians and gynecologists both in Wisconsin and nationwide.
"One of my favorite things about rural practice is that you really get to know your patients," she said in a recent interview. "That can inform the care that you provide them, which is a huge asset."
McDowell told WisBusiness.com she got more hands-on training during her residency period than would have been possible in a typical program. Plus, the program gave her a chance to learn about the different ways that rural practitioners approach OB-GYN care.
Starting this September, she will begin practicing medicine in a small town in southwestern Minnesota, Wilmar, about two hours west of the Twin Cities. She says she's excited to get to know her patients and will be working alongside two other doctors.
"Coming out of medical school, I was thinking it would be possible for me to be a solo practitioner right out of the graduate gate of residency," she said.
But that understanding changed during her time in residency, as she learned how OB-GYN medical care providers in rural areas balance their time between the various hospital specialty areas.
See the full story: http://www.wisbusiness.com/2021/first-ob-gyn-rural-residency-grad-reflect-on-past-four-years/
— Versiti Blood Center of Wisconsin has issued an emergency appeal for blood donations as supplies across the state are reaching "critically low levels."
As of Sunday evening, there was less than a "day's worth" of blood left on the shelves of the nonprofit's more than 68 hospital partners, according to a release from Versiti. The organization is asking for donors with all blood types, though type O-negative and O-positive blood are in highest demand.
Donations to Versiti are down more than 40 percent — or nearly 20,000 units of blood — compared to past years. However, the need for blood in Wisconsin has increased nearly 10 percent, the release shows.
Versiti is increasing its hours of operation and capacity to help with donation collection this week.
See more info at the group's website: http://donate.wisconsin.versiti.org/donor/schedules/zip
For more of the most relevant news on the coronavirus outbreak, reports on groundbreaking health research in Wisconsin and links to top stories, sign up today for the free daily Health Care Report from WisPolitics.com and WisBusiness.com.
Sign up here: http://forms.gle/o8FtqTLviGJPja8C9
— State officials have approved a grant supporting the construction of a new rail project that will extend a rail line to Clasen Quality Chocolate's planned production facility in Milton.
According to a release from the state Department of Transportation, the Transportation Economic Assistance grant will fund 25 percent of the $1 million rail project being undertaken by the city. The Madison-based company has existing manufacturing sites in Middleton and Watertown, along with another in Nevada.
The release shows CQC plans to spend around $105 million to build and develop a 350,000-square-foot plant in Milton through a multi-phase project. The first phase is adding 50 jobs and is expected to be finished by fall 2022. Once complete, the rail line will be used to transport oil and sugar to the company's factory.
"TEA grants support great projects across Wisconsin where local officials see ways to advance economic development through infrastructure improvements," Gov. Tony Evers said in a statement. "And deals don't get much sweeter than finding a way to help deliver sugar to a chocolate factory."
The release shows the TEA program has awarded 13 grants totaling $6.4 million since the beginning of 2020 for transportation projects related to business development efforts. These projects are expected to create 1,200 new jobs and retain around 700 jobs in the state.
See more details in the release: http://www.wispolitics.com/2021/dep-of-transportation-gov-evers-announces-grant-for-milton-jobs/
— A startup accelerator program based in Milwaukee is launching a new effort in northeastern Wisconsin called Blueprint Green Bay.
The Milwaukee organization, called Young Enterprising Society, is partnering with the Green Bay Chamber of Commerce as well as the regional economic development group The New North. The new accelerator program will be based at the Urban Hub co-working space in Green Bay.
WEDC is supporting the new effort with a $150,000 grant.
"This program is a first for the Green Bay area and it's a wonderful opportunity for the community to help entrepreneurs of all backgrounds succeed," said Sam Rikkers, deputy secretary and chief operating officer of the Wisconsin Economic Development Corporation.
See the release: http://www.wisbusiness.com/2021/wedc-new-green-bay-program-gives-entrepreneurs-a-blueprint-for-success/
— A group of Wisconsin dairy farmers and their partners won the Innovation Center for U.S. Dairy's "outstanding supply chain collaboration" award for their development of a sustainable practices handbook.
Farmers for Sustainable Food, Grande Cheese Company and Lafayette Ag Stewardship Alliance received the award for their collaborative efforts.
The Framework for Farm-Level Sustainability Projects is a series of sustainable farming initiatives meant to project soil and water quality. Suggested practices are designed to be financially viable for farmers and "demonstrate a commitment to sustainability to communities, customers and regulators," a statement from LASA shows.
For the full release: http://www.wisbusiness.com/2021/lasa-farmers-for-sustainable-food-grande-cheese-company-framework-pilot-project-earn-national-dairy-sustainability-award-for-collaboration/
#TOP STORIES#
# Republicans eliminate proposed DNR programs from budget, including several measures to fight 'forever chemical' contaminations
# Converting a former newspaper building to affordable apartments took a developer's passion and government assistance to come together
# Health departments across Wisconsin have more J&J vaccine than they can use
#TOPICS#
# ADVERTISING
# AGRIBUSINESS
– Kind re-introduces 'CURD Act' to protect quality of cheese
# CONSTRUCTION
– Hoffman's $21M low bid for I-94 bridge job tops WisDOT's June letting
# EDUCATION
– 12-year-olds studying quantum physics? Specialized STEM camp introduces students to exploding science field
– New pay schedule at UW campuses prompts questions and concerns for lowest-paid employees
# LEGAL
– Environmental groups seek to defend state in WMC lawsuit over PFAS cleanup
# MANUFACTURING
– Large fire reported at Rockton chemical plant, residents evacuated
# REAL ESTATE
– Converting a former newspaper building to affordable apartments took a developer's passion and government assistance to come together
– Power solutions company TCI plans to expand Germantown headquarters
# SMALL BUSINESS
– New businesses, housing seeks Eau Claire's approval
# SPORTS
– 'Family first': Pat Murphy takes managerial reins in Brewers' win as Craig Counsell attends son's graduation
# TECHNOLOGY
– Fetch Rewards grows with Albertsons deal, added food and gas partners and a new Madison HQ
# TOURISM
– Milwaukee County Transit System will not operate Summerfest Freeway Flyers this year
# TRANSPORTATION
– Downtown Milwaukee's Couture high-rise includes something you may have overlooked: A key station on the new East-West Bus Rapid Transit
# UTILITIES
– Altoona urges residents to restrict water usage as city nears pumping capacity
# COLUMNS
– John Nichols: Vulture capitalists are preying on jobs in Janesville
# PRESS RELEASES
<i>See these and other press releases:
https://www.wisbusiness.com/press-releases/ </i>
WEDC: New Green Bay program gives entrepreneurs a 'blueprint' for success
Ameriprise Financial: Relocates Middleton, Wis., branch office, plans June 22 open house
LASA, Farmers for Sustainable Food, Grande Cheese Company: Framework, pilot project earn national dairy sustainability award for collaboration