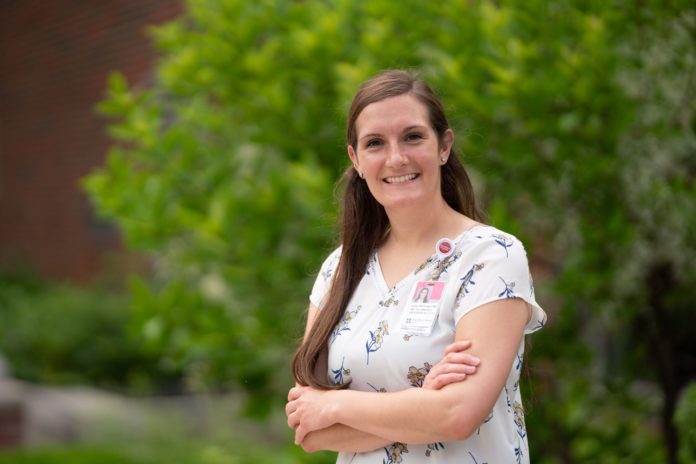 The first graduate of a rural residency training program for OB-GYN doctors says her experience over the past four years will shape her future approach to clinical practice.
Dr. Laura McDowell is set to complete the nation's first rural residency program for OB-GYN doctors on June 24. According to a release from UW Health and the UW School of Medicine and Public Health, this rural residency program was created in September 2016 to help address a mounting shortage of obstetricians and gynecologists both in Wisconsin and nationwide.
"One of my favorite things about rural practice is that you really get to know your patients," she said in a recent interview. "That can inform the care that you provide them, which is a huge asset."
McDowell told WisBusiness.com she got more hands-on training during her residency period than would have been possible in a typical program. Plus, the program gave her a chance to learn about the different ways that rural practitioners approach OB-GYN care.
Starting this September, she will begin practicing medicine in a small town in southwestern Minnesota, Wilmar, about two hours west of the Twin Cities. She says she's excited to get to know her patients and will be working alongside two other doctors.
"Coming out of medical school, I was thinking it would be possible for me to be a solo practitioner right out of the graduate gate of residency," she said.
But that understanding changed during her time in residency, as she learned how OB-GYN medical care providers in rural areas balance their time between the various hospital specialty areas.
"I learned about myself that I really would value having partners in my future practice, and that was really an eye-opener," she said. "I think I would have been more naive going into being a solo practitioner."
She explained that unlike the larger academic medical centers in places like Madison, OB-GYN providers in rural settings tend to spread their efforts across a wider spectrum of care. While on rural rotations, residents will split their time between the clinic, patients in labor, as well as emergency department consultations and in-patient care.
"In bigger academic centers like here in Madison, we're only on the obstetrics and labor delivery floor all day, and don't see the clinic patients," she said. "In rural settings, there's integration of those different components."
She noted that without her experience in rural care settings, "it would have been a struggle" to tackle this integrated approach to providing medical care.
Residencies provide new doctors with focused training after medical school, and can vary in length and intensity depending on specialty. OB-GYN doctors are required to have four years of residency training after four years of medical school. McDowell said that training period entails around 75 hours of work per week.
Over the past four years, McDowell was placed at six different locations in Portage, Waupun, Monroe and Baldwin. She noted residents in the standard program would likely stay in Madison for all their rotations.
Although she is the first graduate of the rural residency program, the release shows that four other doctors are enrolled and are expected to graduate in the coming years. The program aims to get more rural care providers placed in areas that need them the most, and recent figures from national care organizations underline the growing need for these providers.
McDowell noted the nation has a shortage of doctors across all specialties. But OB-GYN in particular is facing a shortage of between 6,000 and 8,000 doctors, according to numbers from the American College of Obstetricians and Gynecologists.
In Wisconsin, 27 of the state's 72 counties have no OB-GYN provider, and rural areas are seeing higher levels of scarcity. Less than half of women in these areas can get to a hospital with perinatal services in under 30 minutes, and more than 10 percent would have to drive 100 miles or more to get these services, according to ACOG figures.
"For people that live in rural areas with that particular situation, it can lead to access issues in terms of seeing the doctor, especially with higher risk conditions," McDowell said.
Dr. Ryan Spencer, OB-GYN residency program director for the UW School of Medicine and Public Health, says doctors are more likely to settle down and practice in the same area where they had their residency. He says the program is meant to provide valuable rural care experience while also getting more doctors interested in filling these shortages.
"We are so excited and proud of Dr. McDowell for being the first person to complete this founding rural OB-GYN residency program," Spencer said in a statement. "We currently have four outstanding rural OB-GYN residents in our program, but there is still a lot of work to be done to improve access to care for the women of Wisconsin."
–By Alex Moe