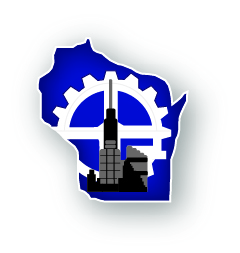 Wisconsin exports in the first half of 2021 were over 18 percent higher than in the first half of 2020, a recent WEDC report shows.
Businesses in the state exported $11.5 billion worth of products between January and June of this year, with industrial machinery being the state's largest export category. These products make up about 24 percent of Wisconsin exports with a total value of nearly $2.8 billion, and had an increase of more than 8 percent over the year.
The greatest increase by dollar value was seen in vehicles and parts exports, with an increase of $308.3 million or nearly 54 percent, reaching over $881 million. Agriculture-related exports — defined as a "super-category" in the report — totaled $1.9 billion in the first half of 2020, for an increase of over 21 percent over the year.
Over the same period, state exports of medical and scientific instruments rose by over 15 percent, reaching $1.07 billion. Meanwhile, plastics exports increased by about 29 percent to over $715 million.
According to the Wisconsin Trade Data Report, Wisconsin is ranked 21st among U.S. states for exports. The report is created by the Wisconsin Economic Development Corporation using data from the U.S. Census Bureau and the World Institute for Strategic Economic Research.
On the national level, U.S. exports for the first half of this year increased about 23 percent over the year.
The top five individual countries for Wisconsin exports in the first half of this year were: Canada, with around $3.6 billion; Mexico, with $1.5 billion; China, $854 million; Germany, $441 million; and Japan, $362 million.
The report also highlights state imports, which increased by nearly 38 percent over the same period to $16.7 billion. The largest import category, industrial machinery, increased by 45 percent over the year to reach $5.36 billion. And pharmaceutical imports also saw a large increase with 61 percent, reaching $3.06 billion.
China provided around 20 percent of Wisconsin imports, while nearly 17 percent came from Canada and about 9 percent came from Mexico, the report shows.
See the full report: https://www.wisbusiness.com/wp-content/uploads/2021/08/WI-Trade-Report-Jan-June-2021-Final.pdf 
–By Alex Moe