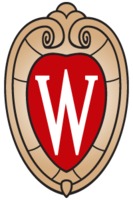 A UW-Madison researcher who's been nominated for the 2021 WARF Innovation Awards is developing a paneling system to reduce and control sounds within a variety of spaces.
Chu Ma is an assistant professor in the university's Department of Electrical and Computer Engineering. Her work is one of six projects nominated this year. Through the awards program held by the Wisconsin Alumni Research Foundation, the two winning projects will each receive $10,000 in funding.
"We developed a new type of acoustic functional material that can be assembled into wall panels," Ma said in a video released by WARF. "These wall panels will redirect the reflected acoustic wave into different regions of the room. As a result, the activities at different regions won't interfere with each other."
By arranging two types of specially designed sound-reflecting cells in specific patterns along the walls of a space, the panels can achieve different functions like dampening or focusing sounds, as well as redirecting sound waves along the wall rather than outward.
While sound-proofing panels exist in the market, most simply disrupt acoustic waves to reduce sounds or remove reverberation. By comparison, Ma says "our technology will bring unprecedented sound-shaping capabilities to the wall panels with minimum cost of fabrication, materials and assembly."
She explains the unit cells will be developed as "standard building bricks" that users can assemble into various patterns "to fulfill their unique sound-shaping requirements." Along with the physical panels, Ma's team is also creating a simulation tool to help with designing these patterns.
Other nominees include researchers developing carbon dioxide capture technology, neural tissue models for drug development and disease modeling, a plasma generator for medical isotope generation and more. Winners will be announced later this month.
See more on the other nominees here: https://www.warf.org/invent/warf-innovation-awards/
–By Alex Moe