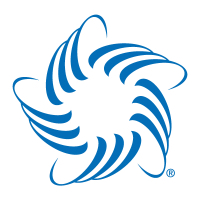 Collaborations between industry and academia are necessary to drive technology development, according to a panel representing universities in the state and the Wisconsin Alumni Research Foundation. 
Speaking as part of a Wisconsin Technology Council luncheon in Wauwatosa, WARF CEO Erik Iverson noted the organization is able to commercialize technologies coming out of UW-Madison "wherever we so choose." But he said he'd prefer to help build those startups in Wisconsin.
"I think we'll have a better chance of doing that if we create a robust regional economic powerhouse, not just a Madison one," he said yesterday. "I do believe that Madison to Milwaukee, up to Green Bay, down to Kenosha area is one hell of a triangle, and offers a diversity of people, of technologies, of opportunities that represents just what's great about this country." 
Panelists discussed various ways of establishing a regional technology hub centered in Wisconsin, with or without funding that may come through potential federal spending.
Tom Still, president of the Tech Council, highlighted possible avenues for federal support, including the U.S. Innovation and Competition Act of 2021, which he explained was modeled in part after the tech-focused Endless Frontier Act. The bill passed the U.S. Senate this summer but has yet to be scheduled in the House, according to the Tech Council. 
Meanwhile, the Department of Energy Science for the Future Act has passed the House and was introduced in the Senate, though Still said there's "not much traction there yet." He also highlighted the pending $1.2 trillion infrastructure investment bill and the $3.5 trillion "Build Back Better" reconciliation legislation.
"Where's that all going? Who knows. It's D.C., it's coming up on an election year, there's just a lot going on," Still said. "But at least there's a conversation that touches on some of these things." 
Andrew Graettinger, associate dean for research at UW-Milwaukee, highlighted the economic opportunity of merging technology with manufacturing, playing to the state's historic strengths. He noted the university is working with companies like Johnson Controls, Rockwell Automation, Harley Davidson and others.
"That manufacturing world, we survived. I mean, we're part of the Rust Belt," he said. "We got through that, and it's still functioning quite well. But the economic engine of the future is technology, right, so we've got to go from tools to technology."
Ian Robertson, dean of the UW-Madison College of Engineering, said "we're also going to need the state government to step up and help."
He noted other states aren't waiting around for federal assistance, pointing to Illinois as an example. Still highlighted Texas as another state that's "moving now" to invest in technology innovation.
In the meantime, Robertson said the College of Engineering is looking to hire 25 more engineers in order to expand its expertise in robotics and automation, advanced communications, energy technologies, materials science and other areas.
Sheku Kamara, dean of applied research at the Milwaukee School of Engineering, spoke to the importance of value-focused innovation, highlighting a partnership with the Medical College of Wisconsin. He said MSOE recently signed an agreement with MCW focused on using artificial intelligence to translate available data into solutions for patients.
Carmel Ruffolo, associate vice president for corporate engagement at Marquette University, highlighted the challenge of developing cybersecurity as well to protect other areas of technology development. 
"Security across the board — we're just adding more and more technology, but are we adding more and more security?" she said. "You know that when things go down now, it will disable us, sometimes completely. So we really need to make sure we're secure."
Panelists pointed to other top challenges for tech R&D such as making technology more green, integrating advanced energy technology such as microgrids, competing in the advanced manufacturing space, and incorporating artificial intelligence into other areas of development.
They also noted industry partners are showing greater interest in working closely with colleges and universities, in part because companies are looking to hire their new graduates. Robertson said those relationships benefit both the employers and the academic institutions, but added that coordinating more closely could be even more useful.
"It's competitive to get after students, so how do we actually take that and say, okay, let's build a better model where the companies are directly integrated with us," he said. "They're helping us define the problems … let's allow for a way that we can also do the proprietary research for them, and build a different kind of partnership that I'd say today doesn't exist … at least not broadly." 
–By Alex Moe