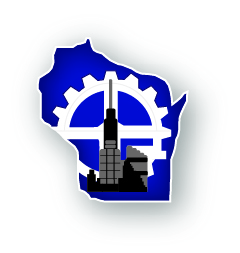 Industrial air pollution in the state has been declining over the past two decades, a report from the Department of Natural Resources shows.
The 2021 Wisconsin Air Quality Trends report finds a reduction in many monitored pollutants, and shows that most of the state is meeting federal standards for air quality.
Industrial source emissions of volatile organic compounds have fallen 39 percent since 2002, according to the DNR. VOCs include a number of chemicals that can cause health issues, and contribute to the formation of harmful ground-level ozone. Emissions of nitrogen oxides, sulfur dioxide and carbon monoxide have all decreased as well, the report shows
Meanwhile, measures of fine particle concentrations in Wisconsin have gone down 35 percent since 2002. The state now meets the federal standard for these measures, marking an improvement over the past decade.
In a release, the DNR attributes the decrease in pollutant concentrations to "a variety of federal and state pollution control programs," also pointing to "cleaner burning and more efficient fuel combustion" from highway vehicles and electric utilities.
"We will continue working with our local, state and federal partners, along with several research organizations to ensure continued improved air quality trends, especially along our lakeshore and where groups are disproportionately impacted by air pollution," said Gail Good, air program director for the DNR.
While Wisconsin communities along the shore of Lake Michigan have been "historically impacted" by higher ozone levels, the report shows a reduction in ozone values in the region and statewide. The region has experienced a 25 percent average reduction in ozone concentrations since 2001. Still, nine shoreline communities along Lake Michigan are not meeting federal standards for air quality.
See the DNR release: https://www.wisbusiness.com/2021/department-of-natural-resources-wisconsin-air-quality-report-shows-improvement/
See the full report: https://widnr.widen.net/view/pdf/szjgmtqygh/AM599.pdf
–By Alex Moe