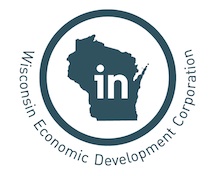 A little over a week into the application period for the Main Street Bounceback Grants program, regional economic development groups are seeing high levels of interest from local businesses. 
"We've gotten over 100 inquiries and this week we've already received seven or eight completed applications," said Dennis Lawrence, executive director of the North Central Regional Planning Commission. "My guess is, we're going to be in the neighborhood of 100 applications, if all those who've reached out follow through. I think it will have a pretty significant impact in our region."
The Wisconsin Economic Development Corporation began accepting applications for the program on Aug. 9 through nine regional partners. The program will provide $10,000 grants to eligible businesses or nonprofits to help them expand into a currently vacant commercial space. In total, $50 million in federal American Rescue Plan Act funds have been allocated to the program. 
WEDC has already allocated $25 million of the funding to the regional partners based on a "per establishment methodology," according to an agency spokesperson. The other $25 million will be made available on a first-come, first-served basis after the first half of the funding is depleted.
In the 10-county region for which North Central Regional Planning Commission will be dispersing grant funding, Lawrence says many of the small communities have vacant storefronts.
"The program will be the impetus to get folks who are working out of their garage, their home, to move their business into more commercial, visible areas, and really help to revitalize our communities," Lawrence told WisBusiness.com in a recent interview.
Lynn Nelson, executive director of the West Central Wisconsin Regional Planning Commission, says the organization hasn't begun advertising for the program yet. But in response to WEDC outreach efforts alone, she said staff have received about 100 inquiries and at least 13 completed applications.
"It really just got kicked off — we just signed our memorandum of understanding with the WEDC today," Nelson said Monday. "It's still just getting started, and there's pretty significant interest."
She said that most of the downtown areas in the state's west central region are struggling to keep their storefronts occupied, which tarnishes the "character of the community." Getting those properties occupied by businesses will have a domino effect, she said, helping to boost the local economy.
"If you have full stores downtown, that makes it a more vibrant place to visit," she said. "People want to stay and visit restaurants. You have a more robust downtown."
Dave Bonifas, executive director of the Mississippi River Regional Planning Commission, estimates the La Crosse area alone has hundreds of vacant properties, with many more spread across the nine-county region. Since Aug. 9, he's gotten at least 25 applications and expects more to apply.
"It will be a huge help — $10,000 to a small business moving in is quite substantial for them," Bonifas said. "That will help them pay the lease for some months, depending on the lease. It will help them immensely."
On the other side of the state, the Bay Lake Regional Planning Commission has received more than 120 inquiries about the program. Sydney Swan, the group's economic development planner, explained that many local businesses have closed in recent months due to the COVID-19 pandemic, leaving numerous properties vacant. The program is expected to benefit both rural and urban areas in the region, she added.
"The grants will help not only existing businesses to expand, but will also help new businesses open in a vacant storefront," she said. "The program will be helping communities large and small in our region, and bring new life to the commercial corridors."
Meanwhile, the Northwest Regional Planning Commission office fielded more than 60 calls last week related to the program, and has received 13 completed applications.
Executive Director Sheldon Johnson says the largely rural region likely has hundreds of vacant commercial locations that would be eligible for the program. He expects the grant funding will help local companies make improvements they wouldn't otherwise be able to, helping them become more secure and sustainable.
Even the Southwestern Wisconsin Regional Planning Commission, which oversees just five counties, has gotten more than 50 calls about the program in just over a week. Troy Maggied, the organization's executive director, says "most seem to be eligible" as staff work through the inquiries. In an interview, he said the impact of the program will be significant.
"It will incentivize people to start a business that they haven't been able to do — we've already heard of one case like that," Maggied said. "It will incentivize folks to think bigger, to grow the business' footprint … and it will help support business resiliency."
See more program details: https://wedc.org/programs-and-resources/mainstreet-bounceback-grants/ 
–By Alex Moe