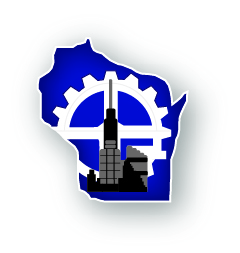 Five organizations working to reduce youth substance abuse in Wisconsin are getting a total of over $3.1 million in federal grants from the Office of National Drug Policy over the next five years.
Each recipient is getting $125,000 in grants per year, supporting efforts to prevent the abuse of prescription drugs, marijuana, tobacco and alcohol among young people in the state.
A total of $13.2 million in grants is going to 106 Drug-Free Communities Support Programs around the country this year, a release from the agency shows.
Recipients in Wisconsin include local governments at the city and county level and the Southwestern Wisconsin Community Action Program. The community coalitions that will be using the funding include Volition Franklin, Better Brodhead, the Sauk County Partnership for Prevention, La-Crosse-based Alliance to Heal and the Milton Youth Coalition.
Regina LaBelle, acting director of National Drug Control Policy, says federal evaluations have found youth substance abuse "significantly decreased" in communities with DFC-funded coalitions. In a statement, she says every dollar spent on "effective school-based prevention programs" leads to $18 in avoided medical costs and improved productivity.
"We know that delaying substance use until after adolescence significantly reduces the likelihood of developing a substance use disorder," she said.
The funding comes as drug overdose deaths in the state and around the country are on the rise, according to the most recent available data. Wisconsin had 6,845 drug overdose deaths between 2014 and 2020, according to the Department of Health Services. The number of drug-related deaths in the state increased from 851 in 2014 to 1,189 in 2019, the latest DHS findings show.
Meanwhile, the number of drug-related overdose deaths on the national level increased from over 40,000 in 2014 to over 70,000 in 2019, statistics from the National Institute on Drug Abuse show.
A report from the state Department of Health Services last month found the state's opioid epidemic worsened during the pandemic, based on related ambulance activity and emergency department visits.
See the full list of grant recipients: https://www.whitehouse.gov/wp-content/uploads/2021/09/FY-2021-DFC-New-and-CC-Awards-Web-Spreadsheet-September-2021.pdf
See the DHS report: https://www.dhs.wisconsin.gov/publications/p03029.pdf
–By Alex Moe