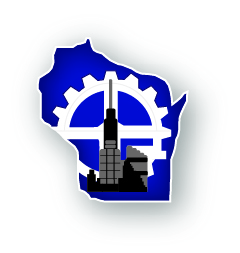 A biotech startup called Geno.Me has landed $400,000 in seed funding from Gateway Capital, an early-stage investment firm based in Milwaukee.
The company's platform connects electronic health record data with genomic information from services like 23andMe, MyChart and Anscestry.com in hopes of furthering medical research. Individuals who share their data with the platform are compensated on a monthly basis, while the business promises them total privacy and anonymity.
These linked datasets are encrypted and sold to companies conducting precision health research and developing pharmaceuticals.
Geno.Me was founded by Britt Gottschalk, a management consultant who has worked in health care, insurance and business communications. The business is currently based in Madison but plans to relocate to Milwaukee after this latest investment, the release shows. Funding will be used to hire new staff and for product development.
"We as individual patients have the power to choose whether to share our own data because it belongs to us, and it should be that simple," Gottschalk said. "Geno.Me aims to incentivize its users to share their de-identified health profile while providing the blueprint for the future of precision medicine."
HealthX Ventures Managing Partner Mark Bakken, who has personally invested in the company, says researchers need access to "far more data tying DNA to health history" than is currently available.
"Taking individual health histories and mapping that information to the genome will help researchers explore genetic links to a multitude of health conditions," he said in the release.
See more on the company: https://www.yourgeno.me/
See the release: https://www.wisbusiness.com/2021/geno-me-raises-400k-to-accelerate-medical-research-bring-data-transparency-to-patients-2/