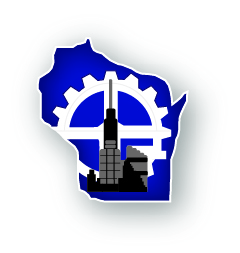 Two former U.S. ambassadors say Wisconsin should leverage cultural, diplomatic and academic ties with other nations in order to strengthen international trade.
"I don't think we take advantage of the extraordinary asset we have in the University of Wisconsin System," said Mark Green, a former Republican Wisconsin lawmaker and Congress member from the Green Bay area who served as ambassador to Tanzania. "It lets them know that the state has a commitment to investing in technology but also in workforce, that they'll be able to tap into the programs and initiatives that the UW System offers."
He joined Tom Loftus, a former top Dem legislative leader from Sun Prairie who served as ambassador to Norway and as a UW System regent, in a virtual discussion. The event was hosted by WisPolitics.com and WisBusiness.com as part of an ongoing trade policy event series.
"One thing people do not think about that much are the UW alumni clubs and associations in these countries," Loftus said. "We have an alumni association in Beijing, Singapore, South China, Shanghai and Taipei — that means all these people have gone to the University of Wisconsin, are back home, are in business."
He framed these alumni groups as "important entry points" for businesses and local governments looking to expand private investment and other international trade opportunities. Loftus and Green agreed on the potential for embassies in foreign nations to develop new trade opportunities, since all have commercial services tasked with fostering these relationships.
Green said that business liaisons at embassies "oftentimes they don't know what they have," and urged trade leaders to reach out to embassies to get the ball rolling. He also stressed the importance of face-to-face trade diplomacy and developing personal relationships.
"Talk about what it is that you have, what it is that you bring to the table, and then let them go to work for you," he said. "I do think trade delegations are a good idea."
The conversation also touched on Milwaukee Mayor Tom Barrett's recent nomination to the position of U.S. ambassador to Luxembourg, highlighting the importance of the country as a "strategic crossroads" for trade in Europe. He would be the latest in a long string of U.S. ambassadors from Wisconsin if confirmed.
"You can use your connections as an ambassador to leverage the interests of the United States," Loftus said.
Green said Barrett will bring "the strategic skills and the political skills" needed for the position and will be in a prime spot to advise the U.S. State Department and the Biden administration on European trade conditions and opportunities.
Along with connections forged through academics and official embassy outreach, Green pointed to the historical connections between Wisconsin and other nations — Germany in particular — as avenues for expanding trade.
"Milwaukee and its German heritage — exploit that," he said. "It's something that our German partners are very proud of. Look at those places where we already have those historic ties and cultural relationships… That's a way of getting in the door."
Germany is Wisconsin's fourth-largest export market with $726 million in exports in 2020, according to data from the Wisconsin Economic Development Corporation. Canada, Mexico and China are the state's top three export destinations, with $6.2 billion, $2.6 billion and $1.6 billion in 2020 exports, respectively.
The discussion also highlighted differences between the Biden and Trump administrations' approaches to trade policy. Wisconsin Technology Council President Tom Still, who moderated the discussion, contrasted the prior administration's pro-tariff attitude and focus on unilateral agreements with the possibility of the current administration turning back to multilateral trade agreements.
"I think that, as it relates to China and trade, that — to use an overworked term, there needs to be a reset at the moment," Loftus said. "Not only the idea that we need partners in this, but we have to rethink the tit-for-tat tariffs."
Green, now CEO of the Wilson Center, argued the United States should strive to be a leader in "enterprise diplomacy," pointing to China's long-term strategy for investing in places like Africa and the Middle East. He noted the United States tends to be more impatient in its approach to building economic relationships with other countries.
"We need broad-based investments in our economic advantage, which is our public universities, our science and technology startups, in our entrepreneurs in those fields, and understand that this is a long game we need to play," Green said. "We need to make sure we invest in all of these fields, and that we do so in a serious way, and that we do so even if there isn't an immediate economic return."
Watch a video of the discussion here: https://www.youtube.com/watch?v=ki9JKUBccp8
See more on the WisBusiness.com trade policy initiative: https://www.wisbusiness.com/trade-policy/
–By Alex Moe