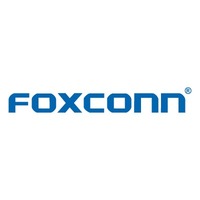 Gov. Tony Evers and Foxconn execs this morning announced the state has reached a new deal with the company over its Mount Pleasant project.
The state originally agreed to a slate of tax incentives for the company under former Gov. Scott Walker. But the company's original vision for the project has been scaled back from what it laid out when that deal was struck. The Evers administration has taken the position that the revised project doesn't meet the requirements of that original deal.
The Wisconsin Economic Development Corp. Board, which meets tomorrow, will review the new deal. The guv's office said that is expected to be the final step of the process.
No details of the new arrangement were included in this morning's announcement.
"I've said all along that my goal as governor would be to find an agreement that works for Wisconsin taxpayers while providing the support Foxconn needs to be successful here in our state," Evers said.
The company originally envisioned what's called a Generation 10 facility to build flat screens as big as garage doors. The plant was expected to eventually employ 13,000 people with a state incentive package worth $3 billion if the company hit hiring and construction goals.
At one point, the company talked about retooling the plant to create smaller flat screens. It also has discussed a series of other projects for the facility, but has yet to qualify for state tax credits.
The Department of Administration's budget request noted it didn't expect to make any payments to Foxconn through mid-2023.
"In response to unforeseeable economic conditions, Foxconn began formal negotiations with a desire to lower taxpayer liability in exchange for the flexibility to pursue business opportunities that meet market demand," said Foxconn Vice Chairman Jay Lee.
See the release: https://www.wispolitics.com/2021/gov-evers-reaches-new-agreement-with-foxconn/
See the WEDC agenda: https://wedc.org/wp-content/uploads/2021/04/WEDC-BOD-4.20.21-Agenda-1.pdf