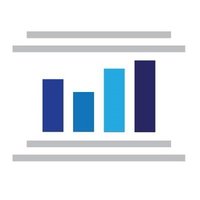 Milwaukee's Amani Housing Project is providing construction training for local residents while renovating and repairing homes in the area.
Since the neighborhood revitalization effort launched in 2019, 16 homes have received $190,000 in repairs, with upgrades including new furnaces, windows and security doors. And dozens of people have been trained in construction skills, exceeding initial workforce development goals. That's according to a Wisconsin Policy Forum report outlining the ongoing effort, which involves a number of community partners. 
Aside from improving the quality of housing on the block and boosting homeownership, the program also aims to help people of color and those with criminal records surmount obstacles to employment in construction and skilled trades. Though the COVID-19 pandemic has slowed down the project, WPF says "considerable progress" has been made toward reaching its goals.
Three of the 38 parcels on the pilot block were vacant foreclosed homes when the project started. Ezekiel CDC, lead general contractor and construction training program manager for the project, has purchased and renovated one of those houses, using it as a training center and headquarters. The group plans to sell that home for $50,000 to a low-income homebuyer once the pilot is completed.
Another project partner, the Milwaukee Christian Center, purchased the other two vacant homes for $1 each and is continuing renovations. Partners plan to sell these homes to other low-income buyers in summer 2022, the report shows.
The project has exceeded its initial goal of training 30 people in construction, having provided training to 35 individuals while certifying six trainees in lead abatement. Six others completed a pre-apprenticeship electrician program by working on the project. Report authors note that "many of these individuals" were connected with the pilot through the Milwaukee County House of Corrections' Huber work release program, while others were recruited from the neighborhood.
"Several project leaders noted that the life experiences of Ezekiel's staff were instrumental in helping the organization connect with neighborhood residents and trainees," they wrote.
The report highlights challenges with getting community buy-in for the project. Initial efforts to connect with community members met with distrust, as some residents were reluctant to "open up their homes and finances to scrutiny for fear of creating more problems than solutions." It took time for community leaders to build trust with locals in order to get the pilot off the ground.
"Project leaders have experienced a number of challenges but have made substantial progress toward the pilot's stated goals," report authors wrote. "Housing conditions have improved on the pilot block, while new workers with barriers to employment have been trained in construction."
The WPF report was commissioned by the Northwestern Mutual Foundation. Northwestern Mutual is one of the main project partners and a significant source of funding for the project. Other partners include the Dominican Center, a neighborhood association called Amani United, LISC Milwaukee and Legal Aid Society of Milwaukee. 
See the full report: https://wispolicyforum.org/wp-content/uploads/2021/12/BlockByBlock_Full.pdf
–By Alex Moe