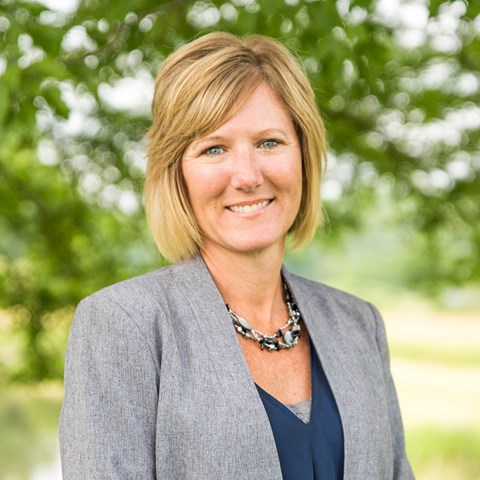 Wisconsin Beef Council Executive Director Tammy Vaasen says President Trump's executive order mandating that meat plants stay open will likely provide some certainty for the industry.

But at the same time, she pointed to "a number of unknowns" with the order, which was signed Tuesday.

"I'm uncertain at this point how this executive order is going to be implemented at the plant level, while allowing those plants to maintain balance and allowing the workforce to remain healthy," Vaasen told WisBusiness.com.

Numerous meatpacking plants around the country have reported outbreaks among employees and their families, and many have shut down including the JBS Packerland facility in Green Bay. The plant had 262 employees test positive for COVID-19 and 86 other cases have been linked to the facility. Other meat plants have reduced production in order to comply with social distancing requirements.

Vaasen explained that these challenges at packing plants are causing beef farmers to keep animals longer than anticipated before moving them through the supply chain.

"That puts a financial burden on farmers due to increased feed and maintenance costs," she said.

A spokesperson for JBS didn't immediately respond to inquiries about whether the Green Bay plant will be reopening in response to the executive order. The plant typically employs around 1,200 people and has been continuing to pay workers during the shutdown.

Under the new order, Brown County officials said they will continue to work with federal, state and local partners to ensure meat plants are operating in line with federal guidance.

"If our monitoring or other credible information indicates that our recommendation to meat and poultry producers to stay consistent with CDC and OSHA guidance is not being complied with, then we may order some compliance as long as any such order doesn't conflict with the orders signed by President Trump," said Claire Paprocki, a public health strategist for Brown County.

In early April, cattle farmers in Wisconsin estimated they would lose $180 million due to the impact of the virus. Since then, more packing plants have closed down or slowed production, and Vaasen expects that number is "probably higher than it was a few weeks ago." The Wisconsin Beef Council doesn't have an estimate for the financial impact on the state's overall beef industry, but Vaasen said it's likely much higher.

"Every segment of our industry is making business decisions on when is going to be the best time to market this cow," she said. "And when is this cycle going to end, so they can start to get back to business as usual."

When asked about the potential public health fallout of keeping meat plants open, Vaasen stressed that these facilities are implementing strategies to ensure employee distancing, including slowing down their production lines so workplaces aren't as crowded as usual.

"It's our entire day, not just when we're at work," she said. "All the decisions we make across the board are on how we're helping to slow the spread."

In a release, U.S. Agriculture Secretary Sonny Perdue highlights the importance of maintaining food supply chains while also emphasizing the health of workers. Federal agencies including the CDC, the Department of Health and Human Services and OSHA have released guidance for these plants to reopen or remain operational while mitigating the spread of the virus.

"Maintaining the health and safety of these heroic employees in order to ensure that these critical facilities can continue operating is paramount," Purdue said in a statement.

Labor representative groups have bashed the president's executive order, arguing it jeopardizes the health and safety of more than 500,000 U.S. meatpacking industry workers. According to Debbie Berkowitz, worker safety program director with the National Employment Law Project, more than 3,000 meat industry workers have contracted COVID-19 and 17 of those people have died.

"Instead of requiring meatpacking companies to implement safe practices, the President prefers to attempt to shield these corporations from responsibility for putting workers' lives in danger," Berkowitz said.
-By Alex Moe
WisBusiness.com