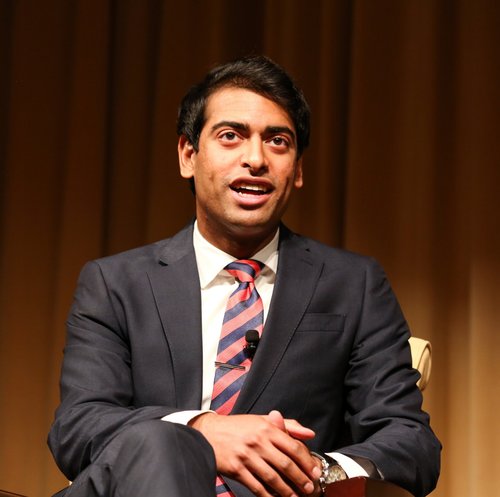 This week's episode of "WisBusiness: The Podcast" is with Steven Olikara, founder and president of the Millennial Action Project and host of the new video podcast "Meeting in Middle America."

He highlights why leaders in business, politics and elsewhere should tune into the new show, which is produced at UW-Milwaukee's Lubar Entrepreneurship Center in partnership with WisPolitics.com and WisBusiness.com. WAGET and Bridge & Build are sponsors along with UWM.

"Let's elevate the stories that are home-grown here in Wisconsin to ripple across the country," Olikara said. "Let's look deeper at the underlying forces politically, economically and socially that matter to a national audience."

"Meeting in Middle America" will be distributed on various digital platforms including Apple Podcasts, Spotify, WisPolitics.com, WisBusiness.com, uwm.edu, millennialaction.org and YouTube.
Listen to the podcast below, sponsored by UW-Madison:
See a full version of the first edition of the new podcast "Meeting in Middle America,'' sponsored by UW-Milwaukee, WAGET and Bridge & Build: http://vimeo.com/391313156
Stay tuned for more ways to listen and subscribe!
See more on the new show: http://www.wisbusiness.com/2020/meeting-in-middle-america-to-bring-midwest-conversations-to-a-national-audience/