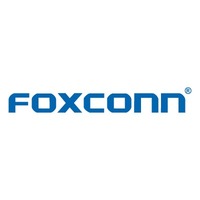 Foxconn is not eligible for a multi-billion dollar tax credit this year after failing to meet the threshold for job creation and investment outlined in an agreement with the Wisconsin Economic Development Corp.
WEDC Secretary and CEO Missy Hughes in a letter yesterday to Foxconn Vice Chairman Jay Lee said the two entities need a new agreement that aligns with Foxconn's plans for development in Wisconsin. WEDC contends the company scrapped a plan to build a fabrication facility outlined in the original 2017 agreement.
The Walker administration negotiated a contract with the Taiwanese tech giant that would have given the company more than $3 billion in tax incentives, if Foxconn met the job creation and investment requirements.
Foxconn's project — starting up a Generation 10.5 LCD screen fabrication facility and supporting operations in the Electronics and Information Technology Manufacturing Zone in Racine County — was expected to create 2,080 full-time jobs and include over $3 billion in capital expenditures by the end of 2019.
WEDC's initial review of the project reveals that Foxconn employed fewer than the minimum required 520 employees and had invested roughly $300 million, according to a project verification letter.
Foxconn argued that WEDC's determination of ineligibility is a "disappointment and a surprise that threatens good faith negotiations."
"To date, Foxconn has not received any tax credits from the State of Wisconsin despite achieving employment levels above 520 people and investing $750 million dollars in Wisconsin that includes over a half a billion dollars invested in Foxconn's manufacturing park," the company said. "Foxconn came to the table with WEDC officials in good faith to discuss new terms of agreement which have consequential impacts to Racine County and the Village of Mount Pleasant, third party partners in this development project."
Foxconn's Lee had expressed interest in a different type of incentive contract, according to Hughes' letter. She told Lee that while WEDC has worked with the Foxconn team to explore those opportunities without success, her commitment "remains steadfast."
"Dr. Lee, there is a path open for incentivizing additional development in the Zone on a win/win basis," Hughes wrote. "Once Foxconn is able to provide more accurate details of the proposed project, such as its size, scope, anticipated capital investment, and job creation, WEDC would be able to offer support for the project with tax incentives as it does for many large and small Wisconsin businesses."
Assembly Minority Leader Gordon Hintz, D-Oshkosh, said yesterday's announcement "cements Foxconn's legacy in Wisconsin as one of broken promises" and charged lawmakers with chasing "pie-in-the-sky projects" for political gain.
He said Republican lawmakers "should be held accountable for the fact that over $1 billion of public money has already been spent to date on a project not compliant with the signed contract."
Assembly Speaker Robin Vos was not immediately available for comment.
-By Stephanie Hoff
WisBusiness.com