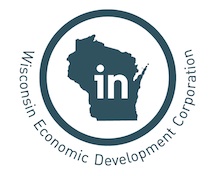 WEDC is providing up to $5 million in grants to small businesses in the state to help offset losses related to coronavirus response measures.

Individual grants are capped at $20,000 and reserved for companies with 20 employees or fewer that have borrowed from one of the state's 23 community development financial institutions. The funds will go toward rent and payroll expenses including paid leave for workers.

Companies that hope to receive grants will have to apply through participating CDFIs, and WEDC plans to announce results in the next few weeks.

CDFIs include credit unions and community development banks, as well as nonprofit loan funds and venture capital funds. Grant applications will be handled by the CDFIs rather than WEDC.

Gov. Tony Evers has issued a public health emergency in response to the coronavirus outbreak, banning gatherings of more than 10 people and ordering bars and restaurants to close to in-house patrons. Retailers are also expected to take a hit as consumers stay home to prevent further community spread of the virus.

The Small Business 20/20 program was approved Tuesday by the agency's board of directors. According to WEDC spokesman David Callender, at least 250 businesses will receive grant funding.

"Based on our board's discussions yesterday, some of the small businesses are estimating losses below $20,000, so that would mean the number of participants could be higher," he said in an email.

WEDC Secretary and CEO Missy Hughes noted many of these "smallest of the small" companies don't have sufficient reserves to survive prolonged revenue losses.

"I know that is not satisfactory to a lot of businesses around the state; I know it's a drop in the bucket," she said. "Hopefully as we see it working, we can start to expand it as more resources become available."

CDFIs with a minimum portfolio size of at least $4 million are being encouraged to participate in the grant program. But smaller ones can also apply jointly if they have a combined portfolio size of at least $4 million.

See more program info: