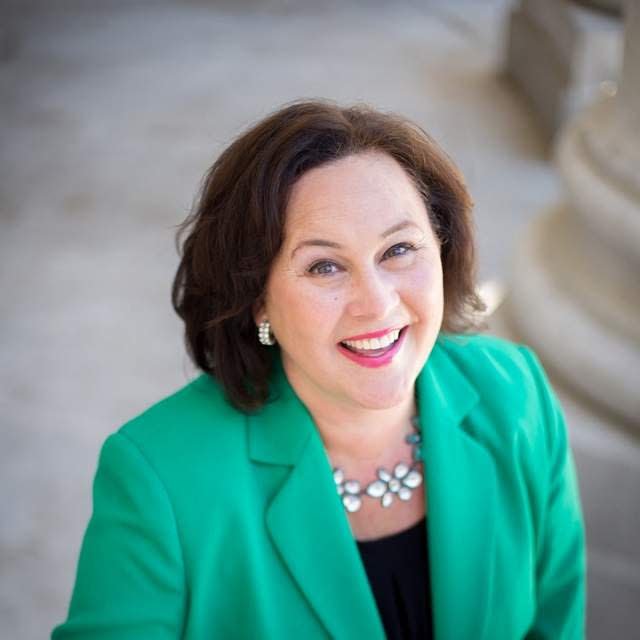 Wisconsin tourism destinations are closing as a result of the coronavirus outbreak, which also could interrupt the flow of student workers from overseas.
"Our number one priority is the safety of visitors and employees," said Stephanie Klett, the former state tourism secretary and president and CEO of Visit Lake Geneva. "We are working with our member businesses to reiterate guidance from the Centers for Disease Control and the Wisconsin Department of Health Services."
Lake Geneva resorts such as Harbor Shores on Lake Geneva, Grand Geneva Resort and Spa and The Abbey Resort said that they will remain open for business while there are no travel restrictions to Wisconsin and no confirmed cases in Walworth County. But resort amenities are limited to room reservations and carry out services from restaurants, according to the front desks.
In 2018, tourism in Wisconsin had a $21.6 billion impact on the state's economy and supported 199,073 jobs, according to the Wisconsin Department of Tourism. The tourism economy generated $1.2 billion in federal taxes, and without tourism, each Wisconsin household would pay an additional $680 to maintain existing services.

Klett (pictured here) told WisBusiness.com that Visit Lake Geneva is tracking businesses that are putting "extra stringent" precautions in place and providing adjusted cancellation policies.

"While we can't speculate on the potential effect on leisure and business travel to the area, what I can tell you is that this is a resilient community that's been in the tourism business for generations and a joint effort toward tourism recovery is on our radar," she said.

Other areas of the state also are getting hit. Four waterparks in the Wisconsin Dells announced their closures earlier this week. And the Wisconsin Historical Society has closed to the public as well as other historic sites and museums until at least April 11. The Department of Natural Resources' service centers have closed but state parks remain open.

In 2018, the total economic impact of the Wisconsin Dells area was $1.64 billion with 4 million annual visitors, according to the Wisconsin Dells Visitor and Convention Bureau. Leah Hauck, communications manager for the bureau, told WisBusiness.com the bureau won't see the 2019 numbers until May let alone 2020 data.

When Wisconsin had only two cases of COVID-19 and before Evers' called a public health emergency, Wisconsin Dells was busy with spring break travelers, according to Hauck. Now, the Kalahari, Great Wolf Lodge, Wilderness Resort and Chula Vista Resort have begun closing this week.

"The bureau is tracking that information to make sure visitors are up to date," said Hauck. "We recommend people with plans to reach out to properties directly."

In 2018, Wisconsin Dells supported over 16,000 jobs, according to the bureau's report.

The J-1 work visa supports 6,299 international students to work in Wisconsin for the summer, according to the U.S. Department of State. And over 4,000 of those students were in Wisconsin Dells. The Bureau of Educational and Cultural Affairs paused programs that involve travel to and from countries that have a Level 2 through Level 4 alert, but that does not include the J-1 visa exchange program because it is not ECA-funded.

The program relies on private sponsors that connect students to employers, such as Intrax Incorporated, to pause the J-1 program.

"ECA strongly recommends that all sponsors of J-1 Visa exchange visitor programs take the steps that ECA is taking to address COVID-19-related concerns for ECA-funded exchange programs," said a State Department official. That includes postponing program start dates for 60 days starting March 11.
"This affects a small number of spring arrivals that have their three month summer break right now," said Stacey Tollaksen, regional accounts director for Intrax Work Travel. "Estimates are about 200 exchange visitors that could not come on program this year to the Wi[sconsin] Dells area."
In 2018, Intrax supported 3,460 exchange visitors in the Wisconsin Dells area. A majority of visitors this year are not scheduled to arrive until after the 60 day pause.
"We encourage everyone to follow the guidelines that are out there as far as traveling," said Hauck. "When people feel comfortable and safe again and once it is safe again for people to travel to the Dells area, we will be here to welcome people when they're ready."

"We're all in this together and, right now, our priorities are safety, health and doing the best to serve our visitors during these uncertain times," added Klett. 
The state DNR has announced state parks and trails in Wisconsin will remain open during the coronavirus outbreak

"Getting outdoors can also help relieve stress, especially during this public health emergency. A quiet walk does wonders to reduce our anxieties," said DNR Secretary Preston Cole in a release.

–Stephanie Hoff
WisBusiness.com