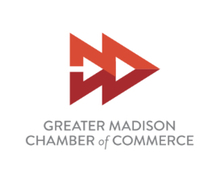 A recent survey from five local business groups reveals that 150 Madison businesses have lost more than half of their revenue since March when shutdowns due to the pandemic started to take place.
Of the 503 Madison area businesses that responded to the survey, 78 percent reported a decline in revenue and 30 percent reported losing more than half their revenue since the beginning of the coronavirus pandemic.
Businesses owned and led by people of color, which make up 20 percent of the survey's respondents, have been disproportionately impacted by the pandemic's financial barriers.
Sixty-nine percent of total survey respondents benefitted from the Paycheck Protection Program, an emergency line of federal funding for small businesses. But only 31 percent of Black-owned business respondents even received aid from the program.
"They're still being isolated out of the funding cycle," said Camille Carter, president and CEO of the Madison Black Chamber of Commerce. "What's missing from this equation is creative financing, situations that allow for short-term funding of these businesses."
Some small, sole proprietor Black-owned businesses were not prepared to organize financial documents needed to apply for PPP benefits, she said during a virtual briefing on the survey results.
Latino Chamber of Commerce President and CEO Jessica Cavazos said the pandemic exposed existing socioeconomic disparities and language barriers.
"In one day, we got 300 phone calls," Cavazos said, referring to calls from businesses trying to make sense of translated public health communications. "As a chamber, it took us about 24 hours to turn it around."
The survey results imply that increased financial burden on local businesses has also impacted overall local spending. Of the survey respondents, 91 percent have reduced their local spending, and just 13 percent rate Dane County's business climate as above average or excellent, compared to 81 percent before the pandemic started.
Panelists in yesterday's virtual briefing agree that a lack of coordination between the private sector and government officials is partially to blame for the economic downturn.
"If we're not all sitting at the same table together, having these conversations, we cannot find innovative ways to keep our citizens safe and our businesses open," said Jason Ilstrup, president of Downtown Madison, Inc.
Local gyms, for example, have been hurt by the Dane County public health department's 10th emergency order, which prohibits indoor group exercise classes for people not from the same household, said Heike Compe, executive director at DeForest Windsor Area Chamber of Commerce.
"We need help with clear, consistent messaging, collaborative messaging," said Angela Kinderman, president and CEO of the Fitchburg Chamber Visitor and Business Bureau. "Even more importantly, business representation at the table with developing that strategy and that messaging."
In the meantime, Deb Archer, president and CEO of Destination Madison, encouraged Madison residents to buy local as the holiday season approaches, to help stimulate the local economy.
The survey was done by the Greater Madison Chamber of Commerce, Destination Madison, Downtown Madison, Inc., the Madison Black Chamber of Commerce and the Latino Chamber of Commerce.
-By Ashley Obuljen
WisBusiness.com