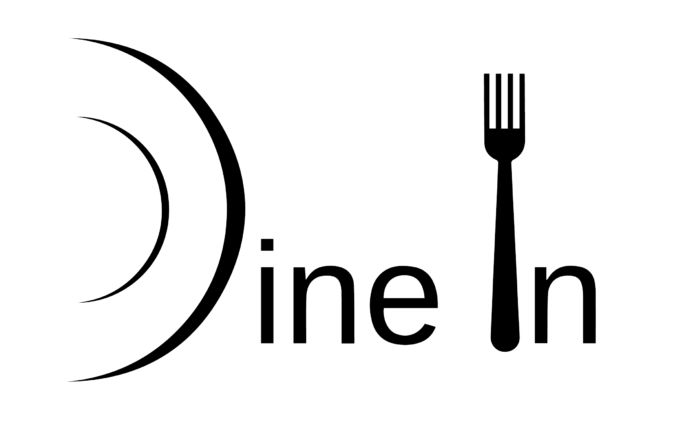 An idea developed before the pandemic has turned into software to help restaurants and universities succeed in the COVID age.
UW-Madison sophomores Abhijeet Manohar and Sourish Kundu have co-founded a secure menu and ordering platform as well as an indoor capacity tracker.
Their business, Dine In LLC started as an idea in September 2019. Manohar was frustrated with a long wait at a sit-down restaurant when he had homework to do that day. The duo, both triple majoring in computer science, data science and economics, decided to streamline the ordering process for medium-tier restaurants.
The secure, QR coded menus and order placing technology eliminates physical menu cards and the time for waitstaff to repeatedly visit the table prior to ordering. The QR stickers look like business cards on each end of the table. A customer would scan the code with their smartphone and order from the digital menu.
"The idea was basically to eliminate physical menu cards because it seemed like the 1900s to have a physical menu card and place an order," Manohar said. It took up to four months for the team to have the technology ready. By then, COVID-19 had come to the U.S.
"I think this whole COVID situation happened and we were like, 'Oh my god, this is the right product for this particular situation''" he said, adding that interested restaurants wanted to try the product because it offered a health aspect — limited contact.
Dine In began beta testing in April. It offered its product for free for up to two months. But Manohar said restaurants were struggling at that point.
"Some of the restaurants we were in touch with, they wanted to implement, but again, they just can't because they can't even pay the rent at this point," he said.
Dine In currently has two Madison-area restaurants using the service, one located on State Street and the other in Cottage Grove.
With a streamlined ordering system, Manohar and Kundu are asked frequently if their product will eliminate the need for waitstaff, which they say is not the idea.
"The idea is to speed up the process so that the number of table turnovers could increase so that more and more diners could come in and have access to the table rather than waiting in line," Manohar said, adding that waitstaff is still needed to serve the food.
He argued that unlike a top-tier, sit-down restaurant, customers aren't concerned about the "waiter vibe" in a medium-tier restaurant. He also admitted that the team is still working out the mechanics of the ordering system.
"We're just expediting the process and helping waiters out at this point. We're not trying to eliminate them," he said.
Manohar said the data analytics tool associated with the QR code tracks how many people are using the menu at any point of day. But this technology and Dine In's real-time capacity tracker are separate products.
UW-Madison partnered with Dine In at the start of the semester to offer real-time dining hall capacity data. The student view shows how many people are in a particular dining hall at any given second. It also shows the percent capacity since students wouldn't be allowed in the building if capacity is at 25 percent due to local public health orders.
"This has been super beneficial to students," Manohar said. In the first week of launch, the capacity tracker had been accessed 23,000 times by users, exceeding Dine In's expectation about 12 times over.
"This has been one of the highlights for us and for the university and for the students that have been using this," he said.
A dining hall student employee stands at the door to keep track of students coming and going. Those numbers are recorded through a calculator platform for each dining unit. Managers oversee the timings and capacity on another platform to make sure everything is working fine.
Manohar and Kundu have not reached out to other universities yet to engage in another partnership. After launching this in August, Manohar said they first want to work out any bugs with the technology.
"We want to expand the capacity product to more universities," he said. "COVID is not going soon; this will take time. And this is a good way to keep track of people coming in and going out."
Discovery 2 Product, a free, UW-Madison program that offers resources to bring ideas to market, was the main source of help for Dine In. D2P helped the team refine the product and reach out to restaurants and others in the campus community.
"There's plenty of resources for students for sure," Manohar said. However, he added it's not easy being a student while running a business. The university's academic rigor cuts time away from Dine In.
"It's difficult to balance between the two, but it's a fun experience," he said. "It's challenging, that's why it's fun."
-By Stephanie Hoff
WisBusiness.com