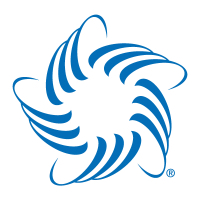 A UW-Madison grad and finalist in the Governor's Business Plan Contest aims to provide a low-tech syringe adapter to assist insulin users in the United States and beyond.

Shawn Michels is a diabetic who knows the tedious day-to-day annoyance of poking oneself multiple times throughout the day. He's hoping to make that regimen better for others through Steady Shot.

Michels came up with the idea when he started noticing his own consistent bruising and lipohypertrophy, or lumps under the skin caused by accumulation of extra fat at the site of many subcutaneous injections of insulin. It was particularly so in common injection sites, such as easy-to-reach places like the abdomen and thighs.

Feeling unhappy with this, Michels decided to 3D-print a cap attachment for stabilizing the needle and enabling easier injection in a range of places. A few prototypes later and Steady Shot was born.

Feeling that such a simple device had dramatically improved his own life, Michels wanted to share this idea with the other 7.3 million Americans who use insulin. He worked through a startup accelerator at UW-Madison called Discovery to Product that funded initial commercialization.

Stead Shot is a $30 plastic syringe guard that lasts around six months and connects to the pen needle to keep it steady during injections. The product typically allows for a reduced injection sensation but also facilitates one-handed injection, something diabetics know is crucial when testing multiple times a day with both their dominant and non-dominant hands.

Michels has been persistent in getting Steady Shot off the ground. The idea has received just over $47,000 in grant funding from a variety of business plan contests.

Steady Shot participated in gener8tor's gBETA's Milwaukee spring 2019 cohort to refine the business model, meet mentors, strategize growth, gain customer traction and pitch to investors. As of Feb. 1, Steady Shot is on the market and is being sold direct to consumers online or business-to-business in three Milwaukee-area retail pharmacies.

Michels believes he has found a niche market. The only similar product on the market is TickleFLEX, an injection aid that attaches to needles, which is based in the United Kingdom and not FDA-approved for sale in the United States. Being the only product of its type for the huge diabetic and insulin industry, TickleFLEX realized $4 million in revenue during the 2019 fiscal year and is untouched by any competitors in the United Kingdom.

While the idea and physical mechanics of Steady Shot are simple — nothing more than a piece of plastic — the benefits that diabetics in the United States could experience due to this hitting the market may be huge, according to Michels.

Of the 7.3 million insulin injectors in America, 38 percent — or roughly 2.8 million people – need to rotate injection sites more consistently. The burden associated with the need for extra insulin is estimated at about $200 to $400 per year for each injector with lipohypertrophy, which represents a burden of $650 million to $1.1 billion in the United States alone that could be saved with the purchase of Steady Shot.

Michels hopes to see Steady Shot grow financially, but he also hopes to see drastic improvements in the lives of insulin injectors.
— By Hailey Jauquet

Jacquet is a student in the UW-Madison Department of Life Sciences Communication.

###