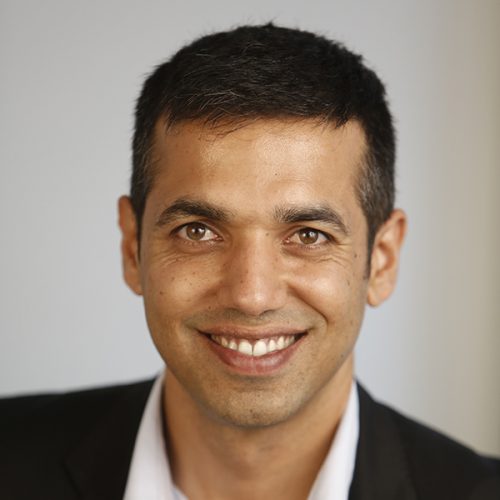 A drug industry expert argued at a recent meeting of the Governor's Task Force on Reducing Prescription Drug Prices that requiring greater supply chain transparency would benefit consumers.

"What I would really like to know is for each drug, who's making how much money?" said Neeraj Sood, a professor and vice dean for faculty affairs and research at the University of Southern California. He spoke yesterday during the council's second meeting, held in Madison.

According to Sood, various industry players contribute to inflated drug prices depending on the drug in question by keeping more money for themselves.

Pharmacy benefit managers have been blamed in the past by small pharmacies and others for contributing to rising prices, and yesterday's meeting was largely focused on PBMs. Upcoming task force meetings will highlight other links in the supply chain.

"Right now, we really don't know who to target for what drug, because we really don't know who is making money from the sales of this drug," Sood (pictured here) said.

Robert Galle, chief operating officer for Anthem's PBM subsidiary IngenioRx, urged task force members to "have a very balanced view" as they work toward creating a list of suggestions for the governor.

PBMs act as gatekeepers for the prescription drug marketplace, providing market access to both pharmacies and manufacturers while also negotiating reimbursements, rebates and other fees.

Sood explained these companies can make money by keeping part of the rebate from the drugmaker, or by charging health plans a different price than what was paid to the pharmacy. PBMs can set prices for the health plan higher than the pharmacy cost paid by members and keep the difference in an arrangement called spread-pricing.

"The reality is that PBMs do make money. They do. But that's how a lot of other folks within the food chain make money," Galle said.

He said the company believes in transparency, but added the market should have room for providers who want to pursue various pricing strategies.

"Spread-pricing sounds like a pretty nefarious term but it's actually something that dictates the rest of the food chain," he said. "When you go out to your store and buy a bottle of milk, there's a markup in place. That's what this is."

Sood said cost savings for consumers could be found along the entire supply chain, "based on the fact that there isn't a lot of competition; there isn't a lot of transparency in the supply chain."

Under one potential solution presented by Sood, the state could decline to do business with any companies that won't disclose their earnings and be fully transparent.

"So a state agency only contracts with manufacturers, distributors, etc. who are willing to disclose this information for certain sets of drugs," he said. "I feel like we really need this to really understand what's going on in this market, and then to figure out what potential solutions might be there."

The top three PBMs — CVS Health, Express Scripts, and OptumRx — account for roughly 75 percent of the market. That's a problem for drug prices, according to Sood, because more competition leads to consumers paying less at the pharmacy counter. Similarly, the wholesale pharmacy and insurance markets are dominated by several large companies, he said.

Sood presented findings from a study showing 42 percent of the cost paid by a consumer for a drug goes to members of the supply chain, with the other 58 percent going to the manufacturer.

"Whatever policy solutions we come up with, if you just focus on the manufacturer, we are kind of not paying attention to roughly 40 percent of the spending," he said. "I think we need to pay attention both to the manufacturers as well as to the supply chain."

See an earlier related story: http://www.wisbusiness.com/2019/independent-pharmacies-feeling-squeezed-by-pharmacy-benefit-managers/ 
–By Alex Moe
WisBusiness.com