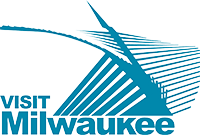 The reported postponement of the Ryder Cup is the latest blow to Milwaukee's big year.

"The excitement that we felt, you know, 2020 was the year of Milwaukee there was no question with everything that was scheduled to happen, and now as the DNC is changing its plans, as the Ryder cup is changing its plans, as other events have cancelled or postponed," said VISIT Milwaukee's Kristin Settle. "We're a good Midwestern town, and we're certainly going to adapt as best we can. But the emotional toll of this pandemic is real and needs to be thought of too."
What would a postponed Ryder Cup cost for the state?

National and state reports indicate the Ryder Cup will be postponed to 2021, but that has not yet been made official. If it is postponed, the state would lose approximately 50,000 tourists and an economic impact of $80 million dollars for this year, Settle said.

Wisconsin was named the top golf destination of 2017 by GolfAdvisor and is home to more top 100 public golf courses than any other state. Milwaukee is within a few hours drive of all of them. Whistling Straits — to host the Ryder Cup this year — is about an hour away from Milwaukee and close enough for the state's largest city to benefit from the tourism dollars brought by golf enthusiasts.

If Ryder Cup is added to the list of COVID casualties, it will be devastating to Cream City.

"Milwaukee has been hit especially hard with all of the cancellations and postponements that are occuring," she said, adding that Summerfest and the Wisconsin State Fair each bring in $200 million in economic impact for the city and over 1 million people. "But also we've taken a huge hit in terms of conventions that have been postponed, and those are conventions that Visit Milwaukee books to bring into the city."

Settle said at last count, 83 conventions or events booked by VISIT Milwaukee had been cancelled or postponed, representing $65 million in economic impact lost so far in 2020.

That does not include NBA games, concerts or Summerfest — only the events that VISIT Milwaukee had a hand in booking.

According to Settle, it's hard to estimate just how much Milwaukee has lost in tourism dollars outside of conventions and events like Summerfest. This is because of the potential from Major League Baseball, the Bucks in the NBA playoffs, weddings being delayed and a lot more.

"It really is incalculable how much money has been lost because of the pandemic," she said. "We talked a lot about the economic impact, but this is taking an emotional toll as well."

Settle said that summer is looking a lot different for people this year, noting unemployment and underemployment is a huge burden for residents. But it's more than that, she said.

While Milwaukee might not get all those dollars back, VISIT Milwaukee is keeping its event calendar full and working to rebook meetings and conventions for later in 2020 and into 2021.

According to Settle, if you take out the anomaly of booking the DNC in 2019, VISIT Milwaukee is 15,000 rooms higher for future years year-over-year than at this point last year.

Right now, the tourism department is promoting Milwaukee's bike trails, beaches and outdoor entertainment — things that can be done using physical distancing measures. Additionally, it's asking residents and businesses to host meetings and conventions in Milwaukee where they already have vested interest and a responsibility to bring the economic impact to the city. 
-By Stephanie Hoff
WisBusiness.com