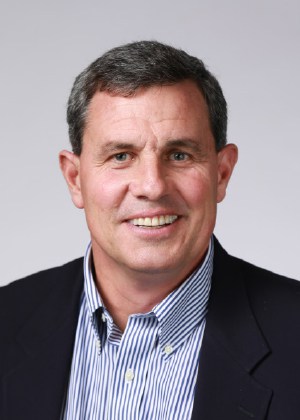 Pindel Global Precision CEO Bill Berrien says his company isn't making much of a profit on critical ventilator parts after shifting production to provide these high-demand materials.

But he expects the connections being made with the companies that assemble these machines will pay off in other ways.

"There's not much margin on these parts; you've got a lot of expediting, overtime — so it really is close to at-cost," Berrien said yesterday during a webinar hosted by the Milwaukee Rotary Club. "But the hope is it leads to some great relationships going into the future."

Pindel is one of many companies in Wisconsin that leveraged existing resources to start making products needed for the fight against the coronavirus pandemic. The business was already considered essential, as it produced parts for the medical field, but Berrien said he wanted to help fill the massive demand for the ventilators needed to keep certain COVID-19 patients breathing.

While making the ventilator parts has caused some other customers' orders to be delayed, he said the "rest of the business is staying around 80 percent strong." Over the past week or so, he said Pindel has seen the number of orders drop slightly. But he said that's more likely due to factors in the oil and gas market than anything virus-related.

Berrien explained the company gets about 30 percent of its revenue from products shipped to Mexico, Canada, Brazil, Ireland, France and Poland. As these companies each grapple with their own challenges associated with the pandemic, he expects the "next week will tell where the rest of the business has been going."

As for the customers buying the new ventilator parts, two manufacturers on the West Coast have orders that Berrien expect to each hit 15,000 parts. Another joint venture with a manufacturer could lead to over 20,000 more parts ordered, he said, though it's starting at around 3,000 to 5,000 parts.

"People are gauging where the true need is going, in light of flattening, social distancing," he said. "That's having the impact it was intended, then your need for ventilators will not be as extreme."

Many companies are going through similar situations as they scramble to meet demand for personal protective equipment, ventilators and hand sanitizers. In Berrien's view, a number of manufacturers aren't using as much of their production capacity as they might think.

"You might think your utilization of your equipment is around 55 percent, but the data indicates it's probably closer to 30, 35 percent all things considered," he said. "I think that's one of the hidden benefits of advanced manufacturing that we're going to find on the backside of this."

He described a "tremendous amount of untapped capacity" in machine production businesses like Pindel all over the country.

"How do we better tap that? How do we take advantage of that capacity?" he said.

See an earlier story highlighting Pindel's pandemic response: http://www.wisbusiness.com/2020/pivoting-during-a-pandemic/