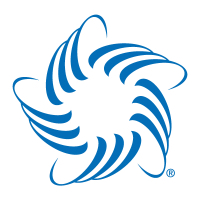 Pedal Motive aims to keep people riding their bikes year-round with "Speedcase," a fully enclosed bike transmission.

Every day, people rely on bikes for recreation, training and commuting. Traditional bikes rely on an exposed mechanism to shift gears and provide an optimal riding experience with minimal pedaling effort.

The exposed nature of the bike leaves it susceptible to damage from rain and dirt. When exposed to the elements, chains and gears rust, rendering the bike useless for a good portion of the year.

Pedal Motive's Speedcase tackles this issue by enclosing the gears and chain from weather with a cover that mounts on any bike frame. The Speedcase allows riders to flip through the same 27-speed range offered by traditional gear-shifting with a single control. The mechanism comes at the same weight and price as traditional versions but mitigates the potential for damage and repair cost.

Pedal Motive founder, CEO, and daily rider Nick Hein says the idea evolved during his time living on Oregon's often-rainy coast.

"For about three months of the year, the bike riding was wonderful," said Hein, who now lives in Madison.

But for the rest of the year, weather conditions largely put his bike out of commission. Consumer surveys revealed that, like Hein, "most people just live with whatever happens to the drivetrain."

Dissatisfied with clunky alternatives such as geared hubs and bottom-bracketed gear boxes, and unwilling to accept the inevitability of damage and seasonal use prevention, Hein sought a solution.

He says the change was a long time coming: "Car transmissions have had covers for years, so why not just do the same thing with bikes?"

According to Hein, the Speedcase is less expensive to produce and maintain, and more versatile than alternatives such as geared hubs.

"Several types of bike transmissions are trying to solve this problem," Hein said. "But, they're a lot heavier, more expensive, and have to be designed for a specific transmission."

Even with these alternatives, Hein says the Speedcase's primary competitor is inaction. Most individuals will either stop riding when conditions get bad or accept that their bike will see damage. To combat this, the Speedcase will be sold on a bike as a working unit, "so that the user doesn't have to do it as a DIY project."

Going forward, Hein sees plenty of opportunities for Speedcase to make biking an efficient, low-maintenance mode of transportation.

"It's something the market needs," he said. "I want everyone to be able to have this. I want people to be able to ride their bikes without having to worry about the chains and gears getting messed up."

According to Hein, making the innovation available to consumers may be more important than ever amid the COVID-19 pandemic.

"People more strapped for cash are looking to bicycling more than they would have before," Hein said, adding that Speedcase may make bicycling a more reliable transportation alternative for health care and essential workers.

Pedal Motive is seeking funding to start manufacturing and move the product to the mass market where it will be sold as part of a complete bike for consumers to purchase from a vendor. The Speedcase will also be sold to other bike manufacturers as a component part.

In 2016, Pedal Motive created a prototype for the Speedcase with a grant from an environmental competition and was established as a limited liability company, or LLC, in 2019 during the Madworks business accelerator program.

Hein is the sole member of Pedal Motive LLC and is now a finalist in the 2020 Wisconsin Governor's Business Plan Contest, which will culminate June 4 during the Wisconsin Entrepreneurs' Conference.
— By Elizabeth Schreiber
Schreiber is a student in the UW-Madison Department of Life Sciences Communication.