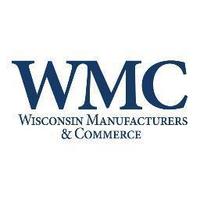 Workforce limitations, broadband gaps, housing shortages, health care affordability and industry stress are the economic challenges facing rural Wisconsin, according to Wisconsin Manufacturers & Commerce.
WMC Foundation's Future Wisconsin Project released its "Revitalizing Rural Wisconsin" report yesterday in an effort to bring attention to policies and ideas that can promote economic growth and workforce development in rural Wisconsin.
"While the challenges facing rural Wisconsin may not be new, that does not diminish the need for action," said WMC Foundation Executive Director Wade Goodsell.
The report also details a number of best practices and strategies — "Ideas that Work" — aimed at putting rural Wisconsin on a prosperous path.
This includes West Virginia's Simulated Workplace program, which transforms career and technical education classrooms into authentic workplace environments. From 2010 to 2016, the number of high school seniors completing the program more than doubled, according to WMC's report.
Another example is the Federation for Advanced Manufacturing Education program, which promotes training that leads to an advanced manufacturing technician degree. It's currently active in 13 states.
Finally, the report lists the "Grant's Got Talent" relocation assistance program in Grant County, Indiana. It provides down payment assistance to college graduates moving to the community and taking a full‐time job in targeted fields.
The report also highlights policy ideas, including taking a "renewed look" at the state's marketing strategy to attract new talent to the state, said WMC Senior Director of Workforce and Employment Policy Chris Reader.
But even if worker attraction is successful, he said, companies may not be able to afford the regulatory and tax policies in the state. The report calls for competitive tax policies in order for manufacturing and agriculture to thrive, thereby supporting the rural communities where they are located.
Reader added that broadband is instrumental. The report recommends officials show bipartisan support in using different available technologies to expand rural broadband.
Health care costs can also attract or deter people and businesses from coming to the state, he continued.
"Right now in Wisconsin health care is not affordable … and that needs to change," Reader said. "For employers, certainly workers' compensation is a big part of that, but it's also making sure that we have the retention and the attraction of health care professionals that we need, that we have telehealth and continue to encourage that."
He said COVID-19 was an example of bipartisan efforts where the state was able to knock down barriers on licensing issues for health care workers and telehealth, which he said should be continued regardless of the pandemic.
"There is not just one problem facing rural Wisconsin, and there is not a single silver‐bullet solution," Reader added. "However, the policy ideas proposed in this report are a first step to revitalizing our rural economy."
See the report: https://www.wmc.org/wp-content/uploads/2020-WMC-Foundation-Rural-Report.pdf 
See the release: https://www.wisbusiness.com/2020/wmc-new-report-promotes-economic-growth-and-workforce-development-in-rural-wisconsin/
-By Stephanie Hoff
WisBusiness.com