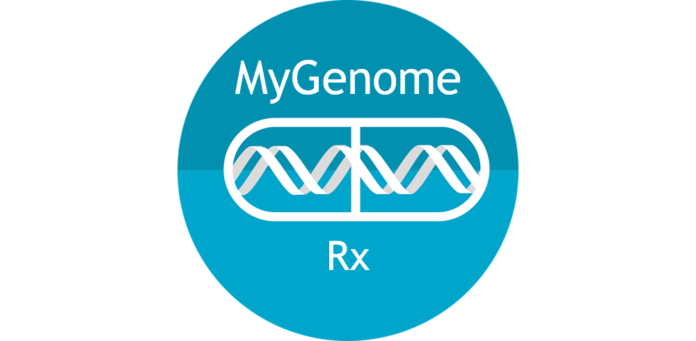 — Whether it be allergies, cold, flu or pain and chronic disease management, most people turn to medication for relief. However, variations in genetics can affect how individuals respond to various medications.

MyGenomeRX is a digital health company that offers educational information about the influence of a person's DNA on their response to medications. The company uses pharmacogenomics — a combination of pharmacology, the study of drugs, and genomics, the study of genes and their function.

As an information technology tool, MyGenomeRX allows customers to upload their existing genetic data from commercial genetic testing providers such as Ancestry and 23andMe.

Anyone can have their DNA tested. Companies like Ancestry and 23andMe have commercialized genetic testing, making it easier for individuals to learn about their genetics for a variety of reasons. Some want to know more about their family history and others aim to learn about their susceptibility to genetic disorders.

Genetic data is often collected via a swab of saliva or a strand of hair. These samples of DNA are shared with genetic testing facilities through the mail. Once tested, the individuals will receive a comprehensive report based on their DNA sample. Depending upon the extent of genetic data a person would like to receive, the cost of personalized genetic testing is between $40 and $100.

But commercial genetic testing does not analyze how DNA sequences affect one's reaction to various medications. That's where MyGenomeRX comes in. Customers upload their genetic data to MyGenomeRX. Next, they choose between three levels of reports; each level offers more comprehensive and personalized information to their specific list of medications. These reports provide insight into how their DNA could influence drug choices and doses.

At-home genetic testing is on the rise. In the next two years alone, more than 100 million people worldwide are expected to use at-home genetic testing. MyGenomeRX is recommended for those who take five or more medications, which covers about 10 percent of the population and 30 percent of adults over 65.

MyGenomeRX was founded by Annette Gilchrist, an associate professor of pharmacology/medicinal chemistry of oncology drugs and pharmacogenomics at Midwestern University. Gilchrist the CEO, is a serial entrepreneur, having also founded Cue Biotech and Caden Biosciences.

Others on the management team are Christopher Narys, chief technology officer, and Dimitra Georgonapullou, chief business officer. Both Narys and Georgonapullou are entrepreneurs as well, working with several startups in the health information and technology industry.

Narys is a technical expert on distributed systems and natural language processing. He is the co-founder of BioBlaze and was recently the CTO of a now-acquired educational technology startup. The previous director of commercialization at INVO, Georgonapullou is an experienced biotech professional and well-versed on medical devices, diagnostics, health IT and therapeutics.

MyGenomeRX is a finalist for the 2020 Wisconsin Governor's Business Plan Contest. Finalists are vying to split upwards of $150,000 in cash and prizes during the Wisconsin Entrepreneurs' Conference in June.
— By Liz Grady
Grady is a student in the UW-Madison Department of Life Sciences Communication, with certificates in agri-business management and entrepreneurship.