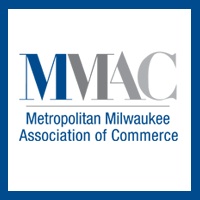 A new study shows the Milwaukee Brewers and Miller Park have had a $2.5 billion economic impact in Wisconsin over the past two decades, including $1.6 billion in direct spending.

"Being a 'major league city' makes a difference not just in civic pride, but also in terms of our regional attractiveness to employers and talent," said Steve Baas, senior vice president of governmental affairs and public policy for MMAC.

The study was conducted by Conventions, Sports and Leisure International for the Metropolitan Milwaukee Association of Commerce. It found the state has collected over $605 million in taxes to pay for the ballpark, which has drawn nearly 3 million people on average to Milwaukee every year since 2001.

"Having things like major league baseball, NBA basketball, a world class ballet and symphony are distinctive 'intangibles' that give our region an edge over many of our peer cities when competing for jobs and talent," Baas told WisBusiness.com.

Before 2001, the Brewers had played at Milwaukee County Stadium. But fan attendance rose nearly 80 percent in the first year after Miller Park was built. According to the study, Brewers game attendance was ranked 8th in the league last year despite the team being based in the smallest market in Major League Baseball.

Returning fans will see a new name on the front of the ballpark next year, as American Family Insurance recently announced Miller Park will be renamed American Family Field in 2021.

Around 22 percent of Miller Park event attendees live within the city, while 38 percent live in Milwaukee County. Eighty-six percent of attendees live in the state.

Miller Park's construction was funded by a 0.1 percent sales tax levied on the surrounding five counties: Milwaukee, Ozaukee, Washington, Waukesha and Racine. That stadium tax is near its expiration date, and MMAC President Tim Sheehy says the study confirms it was well worth it.

"This report gives welcome validation that the public-private partnership with the Brewers that Southeast Wisconsin entered into two decades ago has been an economic success for the region and the entire state," Sheehy said in a statement.

The report also shows the Brewers and Miller Park created over 1,800 jobs each year, and lead to $1.2 billion in personal earnings.

The Brewers' presence in Milwaukee also generates significant media exposure for the state overall. The study estimates the team and Miller Park created $37.7 million in media exposure value for the state between Oct. 1, 2018 and Sep. 30, 2019.

Aside from the 81 regular season games held at the stadium each year, Miller Park also hosts MLB exhibition and postseason games as well as concerts, banquets and other gatherings.

The Brewers have independently spent around $106.8 million on maintenance and upgrades to the ballpark over the past two decades. And Brewers license plates sold by the state Department of Transportation have generated around $2.5 million since 2010, the study shows.

See the full study: http://www.homecrewadvantage.com/wp-content/uploads/2020/02/The-Economic-Impact-of-the-Milwaukee-Brewers-and-Miller-Park.pdf
–By Alex Moe
WisBusiness.com