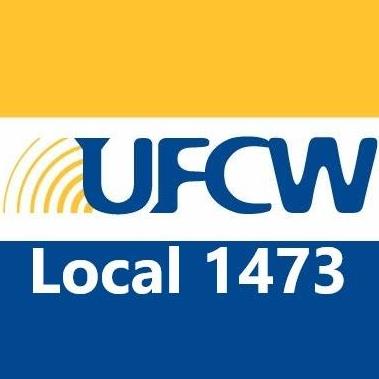 As meatpacking plants try to balance continuing production with protecting employees, workers at these sites are grappling with fear and uncertainty about the safety of their workplaces.

"At the end of the day, people are scared, concerned and confused," said Jake Bailey, servicing director and representative of UFCW Local 1473, a union that represents over 13,000 people in Wisconsin and Upper Michigan including around 5,500 meatpacking and food processing workers.

In a recent interview, he noted that large food processing facilities have made sweeping changes, pointing to "vast improvements in all aspects."

"But from the worker's perspective, we're still concerned about going into these plants," Bailey said.

The nation's largest meat processors including JBS, Smithfield Foods and Tyson have been linked to thousands of cases of COVID-19, and dozens of meat industry workers around the country have died from the virus. At least two meatpacking workers in Wisconsin have died from COVID-19, a report from the Milwaukee Journal Sentinel shows.

In Wisconsin, a hotspot for the virus in Brown County was connected to facilities owned by JBS, American Foods Group and Salm Partners, which collectively had more than 500 cases linked to their sites. Another smaller outbreak was seen at the Patrick Cudahy plant near Milwaukee, which is owned by Smithfield.

"It's like wildfire once it gets into these facilities," Bailey told WisBusiness.com.

The earlier outbreaks likely arose due to the way these plants are typically arranged, packing in workers shoulder-to-shoulder on production lines as well as in break rooms.

Steve Inham, an administrator for the DATCP Division of Food and Recreational Safety, said the risk of workplace infection depends largely on two factors: the concentration of virus particles around the person; and how long the worker is in the environment. The more sick people nearby, the greater the concentration of virus particles, and restricted airflow can exacerbate the problem.

At many of the large-scale plants where outbreaks were reported, Inham explained that many people were working in close proximity for extended periods of time. And when they're not working, they would be near others in break rooms, dining areas and changing rooms.

Still, he noted some parts of plants have "extremely high rates" of air movement, which he called a "double-edged sword." On one hand, the air isn't stagnant in those areas so viral particles won't hang in the air. But on the other, air is being moved at a higher rate between workers throughout the plant, increasing exposure.

"There's only so much space in these areas," Bailey said. "Workers are very close. On a normal day, they can be within inches. It's changed, but that's the real big thing."

But it's not just the internal factors at the plant that may have played a role in the outbreaks, according to Bailey. His union represents many workers that live together in housing supplied by their employers.

Around 175,000 immigrants are working in meatpacking plants nationwide, making up a significant portion of the industry's 500,000 workers. Many of these workers live together and largely hang out and eat together, Bailey explained. Many of them also carpool to work with four or five workers per vehicle.

"That's the biggest thing — transportation, how you get to and from work," he said. "They're spending 30, 40 minutes in a vehicle … if one person has it, everyone has it."

But Bailey stressed that workers shouldn't be blamed for the outbreaks, arguing conditions at the plants themselves should be the focus. He called Wisconsin a "melting pot" for various cultures and languages, and criticized government officials for failing to communicate guidelines on social distancing in other languages.

"We don't always communicate in the same way, in a way we can all understand," he said. "We've really failed the people that live here."

In the wake of those outbreaks being reported and President Trump issuing an executive order keeping plants open, many of these meatpacking companies have changed their operations in hopes of limiting virus spread.

They've added requirements for workers to wear some form of face covering such as homemade face masks and safety glasses. And many plants have rearranged their production floors to keep workers six feet apart when possible. But those measures come with a cost, as Bailey notes the only effective way to socially distance workers is to slow down production.

"From what I saw in February to today, it's like two different worlds we're living in," he said. "They've got one-way aisles, X's on the floor for where to stand, hand sanitizer stations every 12 feet."

JBS USA, which had the largest outbreak of any plant in Wisconsin at its Packerland plant in Green Bay, recently announced an investment of more than $150 million in workforce safety investments and pay bonuses at locations nationwide.

"Since the arrival of the global coronavirus pandemic, our priority has been and remains the safety of our team members providing food for all of us," said Andre Nogueira, JBS USA CEO, in a statement. "We recognize our responsibility as a food company during this crisis, and we have continuously evolved our operations, based on the latest available guidance from experts, to improve our coronavirus preventive measures."

But in the absence of enforceable guidelines from federal regulators, Bailey argues that companies will be able to get away with doing very little to protect workers. OSHA has only issued voluntary guidance for companies and has said it won't enforce the guidelines.

"Everybody has been late to the party," he said. "They come in with guidelines but they don't have any teeth. They're just guidelines with an escape clause for good faith effort. That's the frustrating part."
-By Alex Moe
WisBusiness.com