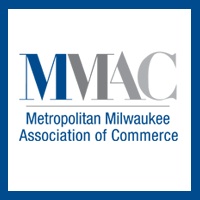 A Racine-based manufacturer is taking steps to protect workers during the pandemic, while continuing to churn out products for critical medical supply chains.

American Roller and Plasma Coatings supplies industrial rollers to 3M that are used in machines that produce N95 masks. And the company sells to Du Pont, which makes the Tyvek brand medical gowns. Machines that create the non-woven materials used in those gowns require a steady supply of rollers, which are used up every month or so.

Company President and CEO Dan Cahalane explained the rollers are an "integral part" of those companies' operations.

"In some regards it might have been easier to take two weeks and just shut down, and just let everybody go home and re-start up," he said yesterday during a webinar hosted by the Metropolitan Milwaukee Association of Commerce and M7. "But for us, that was never really an option."

The business has about 300 employees spread across five states, as well as operations in Shanghai. According to Cahalane, that Chinese presence gave company leaders an early understanding of the virus in January and February, before it registered for many other U.S. firms.

He said the company American Roller has instituted new cleaning measures and response plans during the pandemic, with consideration for potential challenges such as workers getting sick. At the moment, 14 workers have tested negative for the virus and another is self-quarantining but isn't being tested.

"From day one, it's been critical to focus on employee health, because that drives every other decision that we will make," Cahalane said. "Our employees are our business, so if we don't take care of them first, nothing else will matter."

After new cleaning procedures were put in place, the company began shipping cleaning equipment and suits out to each of its locations. In case of an on-site infection, Cahalane said the shut-down plan has evolved over time to become more flexible.

"You could have a potential threat or an actual threat that's in a more isolated area of the facility than another threat might be," he said. "Making some universal decision, that 'this is what we will do,' didn't seem to be the right answer."

Rather than making any top-down decisions about shutting down or other measures, he said individual managers at various locations are empowered to quickly make those calls on their own.

After the CARES Act was passed late last month, Cahalane said his company "almost immediately" applied for the Paycheck Protection Program loans included in the new law. But as with many other businesses during this crisis, he's now stuck in a holding pattern waiting for the loans to come through.

"In our situation, it feels like it's a waiting game," he said.

Caroline Gardner, head of corporate advisory practice with BMO Harris Bank, said she's been fielding calls from customers about accessing PPP loans. The program was launched Friday, and funds have begun to flow to companies, Gardner said on yesterday's call.

"The best way to access it is by working with your current banking partner if they are able to provide SBA loans, because there are different standards for existing clients that are able to go through the process," she said.

According to Gardner, the Small Business Administration's system for processing these loan requests is not prepared to handle the current high volume. She said the site is "very overworked" during busy hours.
–By Alex Moe
WisBusiness.com